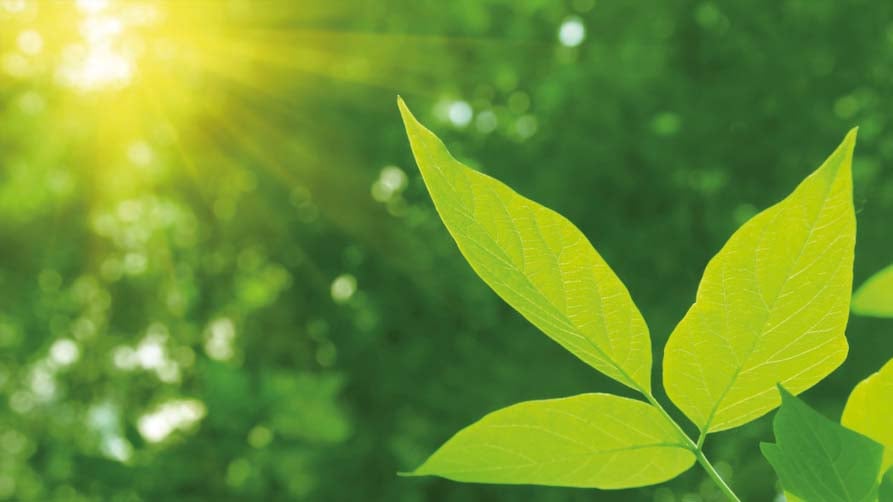 So your property portfolio is in stellar condition and impressive in size – but is it environmentally friendly? Sustainability is of increasing concern to people in modern life as natural resources deplete and companies try to reduce their emissions. By choosing green building maintenance solutions, you can not only improve the energy efficiency and environmental impact of your building, but also make your property more attractive to potential tenants.
According to Green Star, Australia's trusted mark of quality for the design, construction and operation of sustainable buildings, there are five key qualifiers for green buildings: energy efficiency, water conservation, reduction of greenhouse gas emissions, pollution prevention and reduced natural resource consumption.
These pillars of sustainability sound like textbook definitions everyone's aware of, but many property managers don't actually do anything about them.
To have a sustainable property portfolio, you don't have to tear down existing structures and start from scratch. By implementing these easy green building maintenance tips, you can quickly make your properties safer for the environment without incurring huge costs. In fact, it's highly likely that you'll save money in the long term.
8 green building maintenance tips for commercial properties
1. Re-wire energy
Buildings powered by the electricity grid increase greenhouse gas emissions. Instead, try investing in solar energy or wind power technologies. Even if you can't go entirely off the grid, investigate where you can use improve energy efficiency in your building with alternative energy sources. For example, you can heat water with a solar-powered system.
2. Plant green roofs
Rooftop planting is non-invasive, efficient and capitalises on under-utilised building space while reducing your greenhouse emissions. Roof flora absorbs carbon dioxide, reduces and treats stormwater runoff and aesthetically enhances the buildings in your property portfolio.
3. Collect rainwater
In a country often plagued by drought, water can be a scarce resource. By using collected rainwater to flush toilets and water landscaped areas, you can minimise minimises water wastage, reduce flood risks and lower your utility bills as you won't be spending money pumping additional water into your buildings.
4. Revise lighting
Do your buildings use natural light efficiently? Why not examine your property portfolio and consider installing skylights where windows don't bring sufficient light? Additionally, you should only use energy-efficient light bulbs and sensors to minimise your electricity intake.
5. Install electronic interfaces
Installing heating and cooling controls can help you to save energy by regulating your consumption. We also advise installing interfaces that monitor the building's energy levels to raise awareness and foster energy-saving habits, such as switching off lightbulbs when leaving a room and turning devices off rather than leaving them in sleep mode.
6. Implement passive heating and cooling
Passive heating and cooling focuses on heat gain control and dissipation in a building in order to improve indoor thermal comfort with low energy consumption. Cooling and heating systems, like aircon units or ducted air, produce large amounts of gas emissions and strain on the electricity grid. Instead, try using more natural ventilation and shade windows, as well as building materials with a high thermal mass. For example, using heat-reflective paints on external building surfaces can lower the internal temperature of your property, reducing the demand on air conditioners.
7. Inspect Systems
A leaking tap or broken water pipe wastes water and energy. Left unattended, a dripping tap wastes as much as one litre per hour. Ask your maintenance team to check that all systems are running as efficiently as possible. Use our preventive maintenance checklist for commercial properties to help ensure you find and fix leaks and damage early on before the problem grows bigger.
8. Monitor Construction Waste
If buildings in your property portfolio are undergoing renovations, employ an environmental waste management system to reduce, reuse and recycle water, and to control stormwater and sediment run-off.
For large-scale developments or new building constructions, address sustainability in the design process. Choose contractors with green building maintenance practices, from sustainable design to low energy and efficient water usage. And even if this costs a little more at the outset, because green buildings are more efficient and produce on-site renewable energy, they typically increase monetary savings over their life cycle,
At Higgins, we follow the ISO 14001: Environmental Management System – a framework that complies with sound environmental practices. It's a globally recognised management system with high-quality standards to maintain and build a sustainable world. We're also committed to leading the field in sustainable building maintenance and have an environmental policy that we implement on all our worksites to achieve this.
With so many different stakeholders to manage, budgets to meet and outcomes to deliver, strata managers have a challenging task on their hands when overseeing a painting project. This best practice guide offers valuable tips for strata maintenance that will help you generate value and drive constant improvements. Download it now.
Higgins Coatings is Australia's premier commercial painting contractor with over 70 years of experience in providing cost-effective painting and tailored maintenance solutions to a broad range of industries including hospitals, aged care, schools, and strata. If you need quality painting services delivered on time and within budget, contact us today.