Higgins Coatings is proud to support the local communities that we operate in. 2020 has been a difficult year for all, however there is no more important time than now to announce the commencement of our partnership with the Blue Tree Project.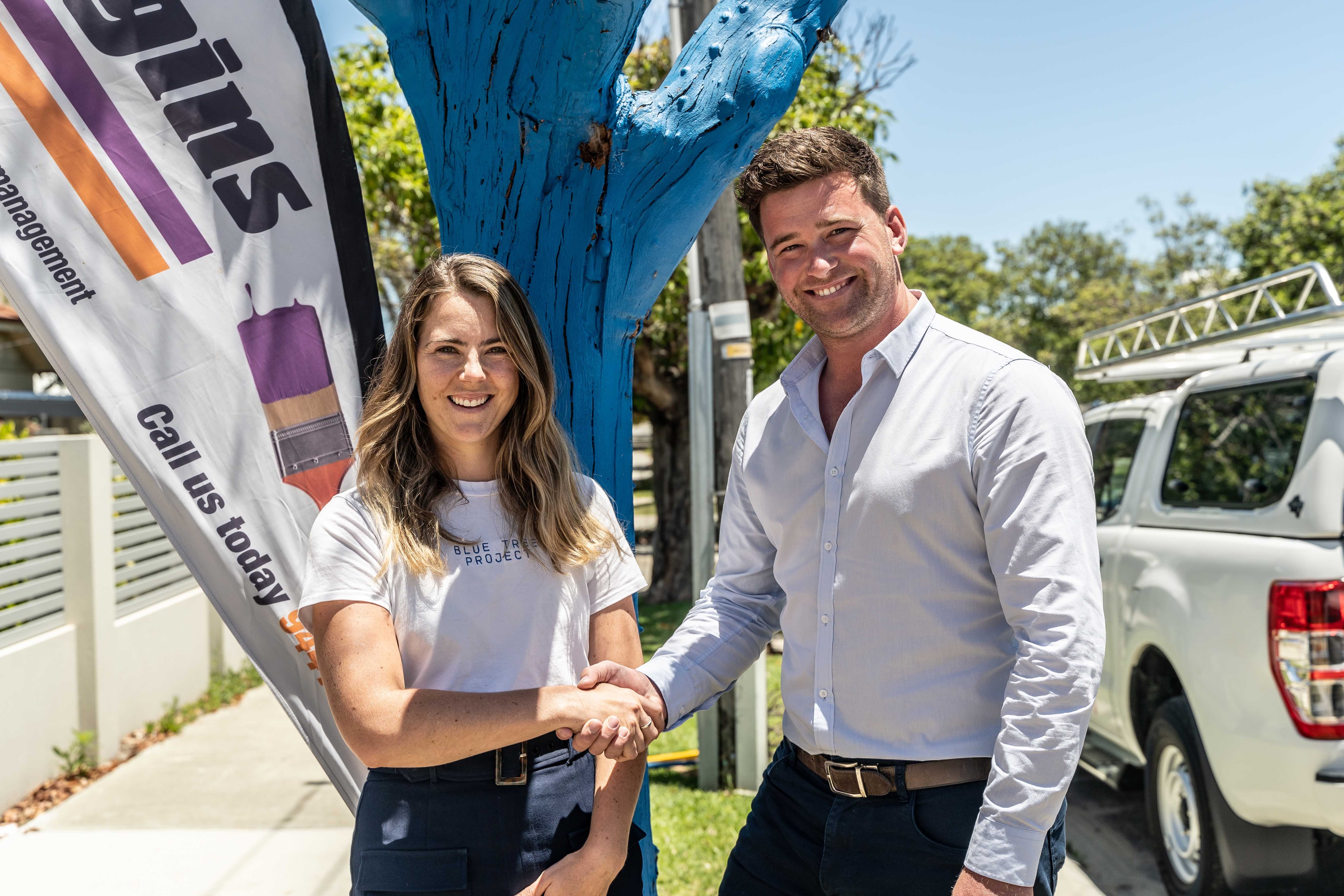 The Blue Tree Project is a non-profit organisation that aims to spark difficult conversations and encourage people to speak up when battling mental health concerns. By registering dead trees and painting them blue, the organisation emphasises the message 'it's OK not to be OK'. Founder & CEO of the Blue Tree Project Kendall Whyte met with Perth Branch Manager Brendan Childs earlier this week to formally execute the partnership agreement.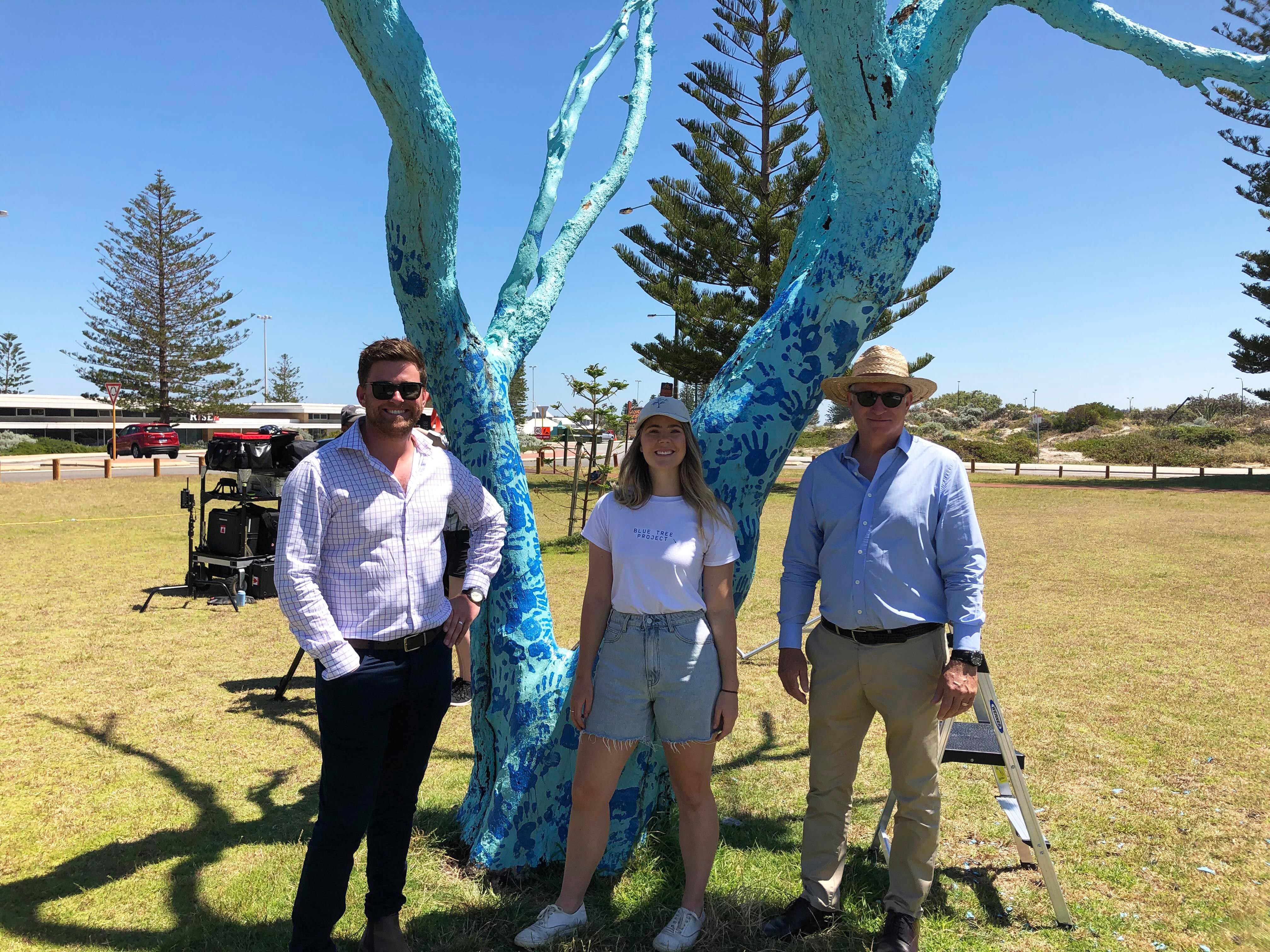 Kendall provided some insight on her eagerness for this collaboration.
"Blue Tree Project is very excited by our new partnership, and know nothing but good things will come of it. 2021 will be a big year to address mental health after this year's challenges, and were proud to be doing that alongside Higgins."
Brendan has been instrumental in establishing this partnership and offered his thoughts on the synergies between the Blue Tree Project and Higgins Coatings.
"Higgins works closely with several organisations that focus on mental wellbeing, so I knew our fit with the Blue Tree Project would be congruent. Looking at how the Blue Tree Project has grown since its inception really impressed me and we've already discussed several projects that we're looking to collaborate on. None will be more important for Higgins as a company than registering and painting our very own blue tree, which we're endeavouring to deliver very soon."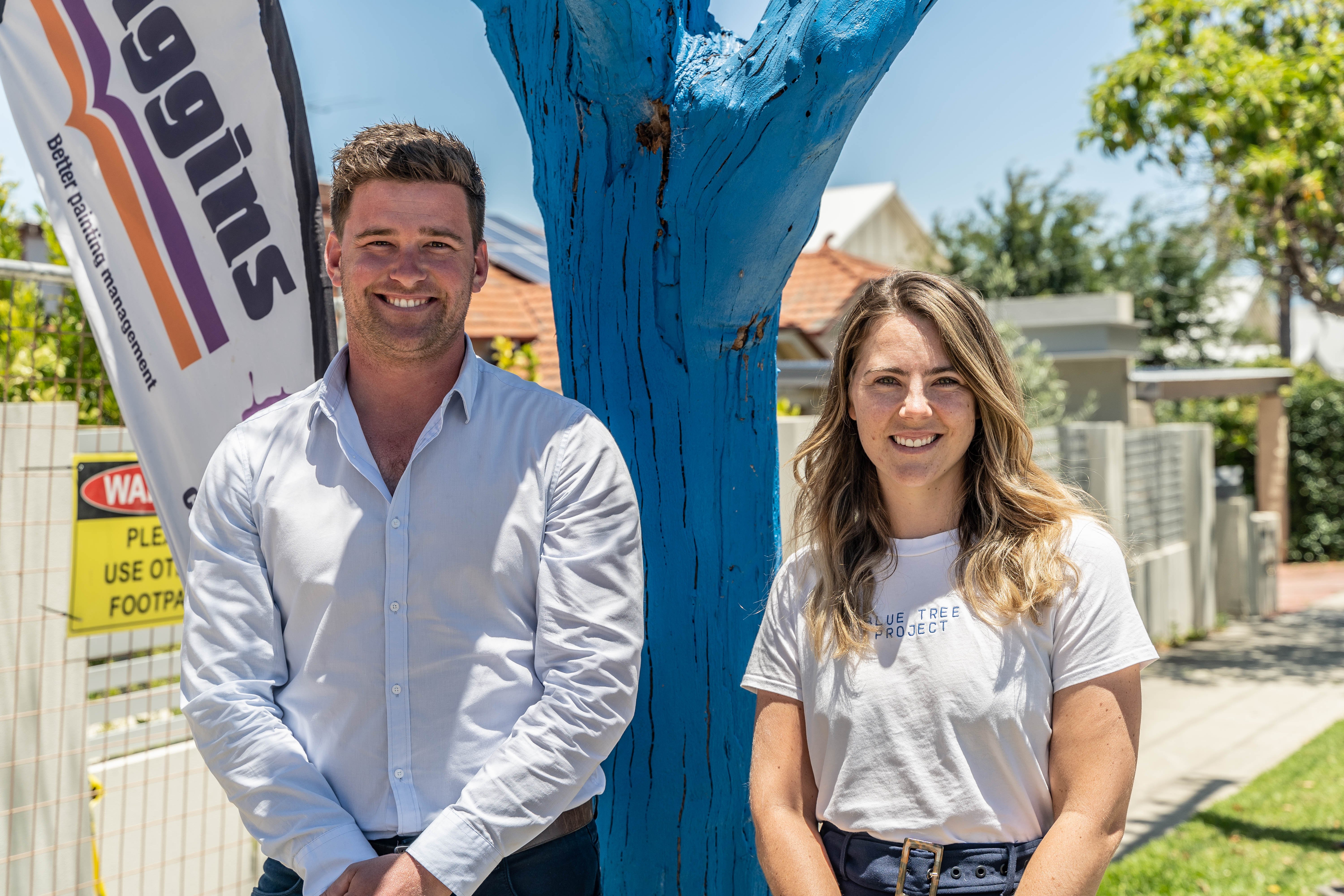 We're eager to continue to reduce the stigma associated with mental health and are ecstatic to be able to support this enormously important organisation.
To find out more about the Blue Tree project, visit their website www.bluetreeproject.com.au