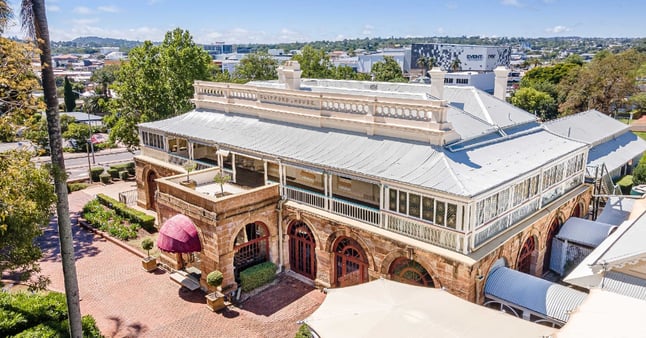 Heritage buildings are not just historical artifacts; they are a testament to the rich cultural and architectural heritage of Australia. Preserving these structures is not only a matter of pride but also a responsibility. If you own a heritage building or are planning to restore one, you're taking a significant step towards safeguarding our cultural legacy. To help you with this undertaking, we've created a comprehensive checklist for your heritage building restoration project. Let's get started!
1. Seek approval from your state government or local council
Before embarking on a heritage building restoration, it's crucial to seek approval from your state government or local council. Heritage regulations vary from place to place and you need to ensure that your project complies with all the necessary guidelines and regulations. Before starting any new works, you should check your state's Heritage Register to find out if your building is a local or state heritage property.
Once you know who is responsible for your site, you can get in touch with either the state government or local council's heritage department to understand the steps you need to take before starting restoration works. Assuming that you need development approval, you can then prepare a thorough restoration plan and submit it to the state or council for approval. Make sure to include details about the scope of work, materials to be used and the impact on your building's heritage value. It's also a good idea to consult a heritage expert to ensure your restoration plans align with best practices for heritage preservation and your local regulations.
2. Prepare a cost estimation
Restoring a heritage building can be a costly endeavour, so it's essential to have a well-prepared cost estimation. This estimation will help you secure funding and keep your project on budget. A well-prepared cost estimation not only keeps your project financially sound but also ensures you have the necessary funds to execute your restoration plans effectively. Here's what you should include in your cost estimation:
Materials and labour:

Calculate the cost of materials

required for the restoration, as well as labour costs for skilled craftsmen and contractors. Make sure to get any quotes in writing with a date that it is valid until.
Permits and fees: Include the costs associated with obtaining permits and any fees required for compliance with heritage regulations.
Professional fees: Budget for fees related to architectural and engineering consultations, as well as any heritage expert advice you may require.
3. Preserve the architectural integrity
One of the primary goals of heritage building restoration is to preserve the architectural integrity of the structure. This involves meticulous attention to detail and a commitment to maintaining the building's historical essence. Creating detailed documentation of the building's existing condition, including photographs, drawings and written records is an important step here. This will serve as a reference point throughout the restoration process and will make it easier to closely match your materials to your building's historical features.
Additionally, whenever possible or legally required, you should aim to retain and restore historical features such as facades, decorative elements and original fixtures. For this, it helps to use traditional building techniques and craftsmanship to ensure the restoration aligns with the building's historical construction methods.
4. Hire professional contractors for the job
The success of your project greatly depends on the professionals you hire. It's important to conduct thorough research to find contractors with experience in heritage building restoration and check their credentials, previous projects and client references.
It also pays to choose contractors who are willing to collaborate with heritage architects and experts to ensure the restoration is of the highest quality. This will further demonstrate that your professional contractors share your commitment to heritage preservation and will ensure you meet your legal requirements.
Heritage building restoration is a rewarding endeavour that contributes to preserving cultural heritage. By following this checklist, you can be better prepared to manage the complexities of heritage restoration projects, comply with government standards and regulations, and ensure the architectural integrity of your building is preserved.
Your paintwork is an investment that needs protecting to ensure the ongoing appearance of your building and reduce future expenses. Learn how to keep your paintwork looking fresh for longer with our handy guide to painting maintenance.
Higgins Coatings is Australia's premier commercial painting contractor with nearly 75 years of experience in providing cost-effective painting and tailored maintenance solutions to a broad range of industries including hospitals, aged care, schools, and strata. If you need quality painting services delivered on time and within budget, contact us today for a consultation.