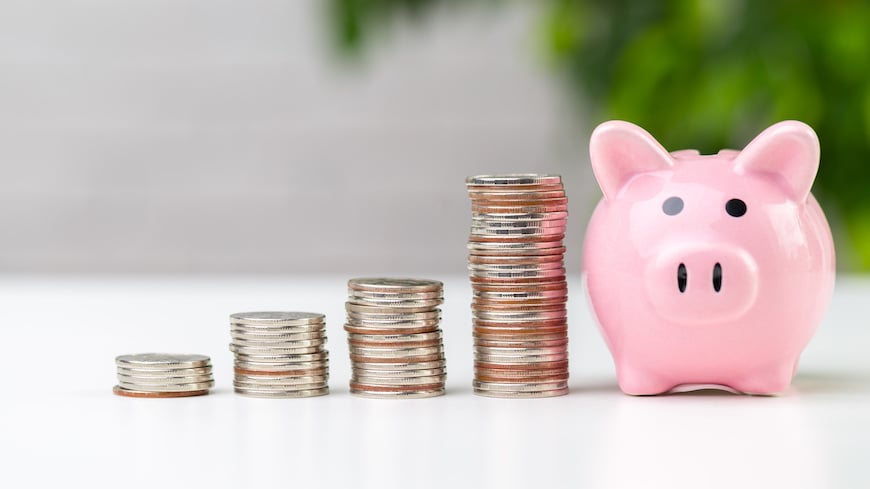 There's no denying it - commercial painting costs are a significant expense. But don't be tempted to put it off until next year – first impressions (and second, and third) matter a great deal.
A well-maintained property clearly stands out, no matter the purpose of the building. Whether you manage a school trying to attract new students or an office building on the lookout for new tenants in an increasingly complex office space environment, the state of your internal and external walls can speak more than a thousand words.
Worried there might not be enough money in the building maintenance budget to justify a major repaint? Here are 3 ways to ensure you can cover the commercial painting costs for the next important building maintenance job.
1. Assess your property to prioritise required painting work
A proper assessment and prioritisation of your property maintenance needs are key to keeping your commercial painting costs down. It simply doesn't make financial sense to paint areas that may only need to be washed or cleaned, or indeed may not require any maintenance whatsoever. That's why it's important to first create a detailed list of all the painted areas of the property, and assess the level of attention each area requires, before you even consider contacting a commercial painting provider such as us, Higgins Coatings.
Before moving ahead with property painting identify:
Areas that require urgent maintenance
Areas that require minor touch-ups
Areas that can be attended to months and years down the track
It can be helpful to confer with property and maintenance staff, tenants, board members and all other important stakeholders during this step, in order to ensure nothing is forgotten.

Don't forget to factor in important events – for example, if you have a school open day coming up, you may want to prioritise areas that will be particularly visible to parents and visitors on that day.
2. Hire a reputable commercial painting operator
When assessing potential commercial painting providers, it can be tempting to just opt for the one with the lowest bid or the one you've always gone with. This, however, could end up costing you far more in the long term.
With an inexperienced commercial painting provider, you run a greater risk of potential problems not being identified and dealt with early, costing you more in repairs down the track. There is also the risk that the practices of a less diligent commercial painting operator might result in safety incidents. It's very worthwhile, therefore, to undertake due diligence when evaluating contracting companies.
Before Higgins Coatings completed a significant painting project for heritage-listed Sacred Heart College in Adelaide, for example, we first conducted a comprehensive risk analysis, which allowed us to finish the project within a tight schedule and on budget, without any incidents. We also discovered timber rot during our onsite assessment process, which we were then able to repair, saving the school the considerable expense of replacing the timber.
3. Get a maintenance plan that is tailored to your situation
A preventative maintenance approach is far more financially prudent than reactive maintenance and can reduce your commercial painting costs. A regular maintenance painting plan ensures buildings are safeguarded from environmental damage, any signs of deterioration are identified and repaired early on, and painting warranties are honoured, all of which help to save costs in the long term.
Be sure to look for a contractor who will tailor a maintenance painting solution to your specific needs, which will help you avoid shelling out costs for unnecessary work. A maintenance plan will also help to smooth out cash flow, as the work is completed in smaller increments each year. This makes budgeting a lot easier, as you don't have to suddenly factor in a significant withdrawal.
This is precisely what Higgins did for Lanyon Marketplace. Since the facility had not been repainted since its construction, the first inspection revealed deteriorated paintwork and a façade that was tired and dated. It was clear that a significant painting overhaul was required and the level of works the client desired exceeded their yearly budget for painting. This created the need for a unique tailored solution to be developed to help spread the costs of a front-loaded painting plan, across several years.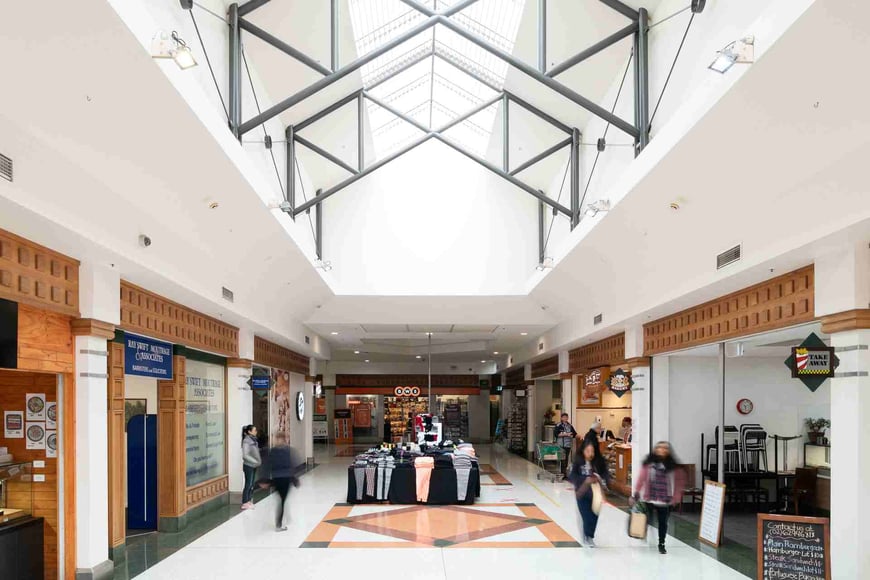 Your paintwork is an investment that needs protecting to ensure the ongoing appearance of your building and reduce future expenses. Learn how to keep your paintwork looking fresh for longer with our handy guide to painting maintenance.
Higgins Coatings provides Australia's schools with building maintenance plans, commercial painting, and refurbishment services in select areas. We understand that school facilities need to make a good impression on parents, students, and alumni at all times. Our preventative maintenance plans are designed to keep your school or educational facility looking its best while working within your timing, budget, and safety requirements. Higgins has an ISO tri-certification accreditation in safety, quality and the environment. Contact us today to learn more about our school painting maintenance solutions.