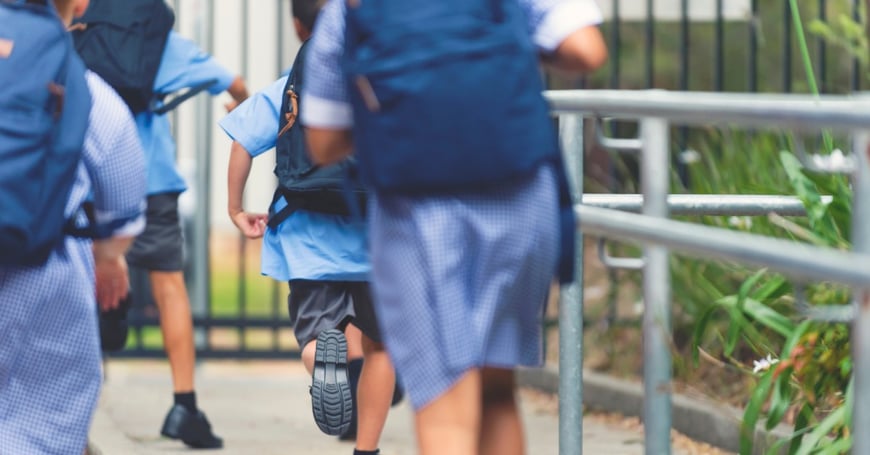 A sustainable school starts with the products you use to maintain your learning facility. By selecting eco-friendly materials for painting and upkeep, you can set a strong example and manage the interests of parents, staff, students and school or regulatory boards. Here is everything you need to know about finding an environmentally-friendly painting solution for your sustainable school.
Sustainable paint options for your sustainable school
Eco-friendly paints not only help you achieve your sustainability goals, but they also have less odour, improve air quality and human health, and contribute to your school's positive reputation.
Zero or low-VOC paints

Products with zero or low levels of Volatile Organic Compounds (VOCs) are better for the environment as they emit fewer chemicals as the paint is drying. VOC chemicals can be damaging to the environment and can also have potentially harmful side effects for people, especially those with respiratory conditions. That's why choosing paints containing low or zero VOCs is favourable for many organisations, particularly those serving vulnerable people.

Water or plant-based paints

Most ingredients in water or plant-based paint products are biodegradable and have lower VOCs due to their significant water or plant extract composition, helping them to break down easily. This also means that these paints release a much weaker odour when applied, making them a good choice for sustainable schools.

Heat-reflective paints

These paints absorb less heat by using nano-ceramic technology to reflect infrared light, reducing the temperature in your buildings. This can dramatically improve energy efficiency, which helps you create a more sustainable – and comfortable – school environment.
Benefits of hiring the right contractors
1. They don't waste leftover paint
Sustainable contractors will minimise wastage by using leftover paint on the next job. Leftover paint can often be a good option for those hard-to-reach places in a school like ceilings, skirtings and trimmings. A professional contractor will discern whether leftover paint is appropriate for your paint job to ensure a high-quality finish.
2. They have the knowledge and skill for specific paint application techniques
Eco-friendly paints require different application techniques, from varying drying times to using a roller, brush or spray. Experienced contractors will know the application process that will work best for your sustainable school, ensuring that the work is high-quality regardless of the products used.
3. They safely and sustainably dispose of paint
Safe disposal of paint products after a job is completed is crucial to protecting the environment. Contractors from sustainable painting companies will take measures to avoid waste or improper disposal. Choosing a company with tri-certification accreditation ensures the contractors for your school painting projects work within environmental guidelines, as well as thinking about health and safety.
4. They don't cut corners
Having the right team on the job means a better finish for your school environment. High-quality, longer-lasting paint jobs require fewer repaints; using fewer resources ensures you're not only operating in an environmentally-friendly way but efficiently and cost-effectively too.
Running a successful learning facility with a sustainability focus requires regular attention and oversight. Only with thorough preparation can school business managers meet the ongoing needs of students and staff. Download our Guide to School Management to learn how to better plan, coordinate and oversee your school operations today.
Higgins Coatings provides Australia's schools with building maintenance plans, commercial painting, and refurbishment services in select areas. We understand that school facilities need to make a good impression on parents, students, and alumni at all times. Our preventative maintenance plans are designed to keep your school or educational facility looking its best while working within your timing, budget, and safety requirements. Higgins has an ISO tri-certification accreditation in safety, quality and the environment. Contact us today to learn more about our school painting maintenance solutions.