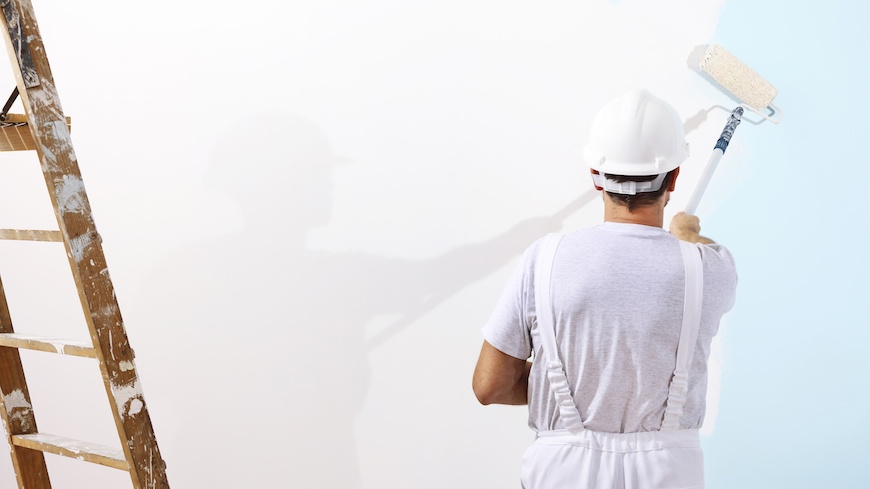 While painting may seem like a straightforward job - slap paint on a wall, right? - as with most things, the larger the task, the more complex its execution. And painting large-scale commercial properties is no exception, with projects this size having their own particular nuances that are best understood by exterior commercial painting experts.
Working with a specialist team offers a number of benefits, while also ensuring that the job is completed to a high quality. But why should you be considering the exterior painting and maintenance of your building in the first place?
What's your first impression?
We all know the power of a first impression, but have you ever thought about what your building says about you? Whether you're trying to attract new customers or tenants, or simply maintain your existing ones, the care and maintenance of your facilities—cleanliness, exterior paintwork, signage—can say a lot about you before your potential new contacts even walk through the door.
Given the high stakes of that first impression, investing in high quality exterior commercial painting can be the most cost-effective way to consistently maintain the fresh look of your buildings. And as well as enhancing your visual appeal, a fresh coat of paint can infuse new spirit among your current employees or residents.
With that said, here are the top four benefits of using commercial painters for your next exterior painting project:
1. Sound knowledge
Commercial contractors have extensive experience and relationships with a range of suppliers to ensure you get the best result, for the best price. They can provide a complete colour consultation, helping you to choose the best paint colour for your commercial building by taking into consideration the architectural style, surroundings and use. Additionally, a detailed paint specification service will ensure your property is better protected and preserved from premature deterioration in the future.
2. Methodical approach
Exterior commercial painters follow standard operating procedures, from painting preparation to clean-up and disposal, to produce high quality results for their clients. For national or multi-site painting projects, they understand the necessity of providing a consistent level of service, quality, project management and pricing.
If your contractors are not up to scratch in this area, then there are a number of red flags that will indicate you should seek out a different partnership, such as unreliable Business Development Managers, inaccurate quotes and a lack of case studies or risk plans.
3. Modern equipment and tools
The painting industry has seen a number of technological advancements in the past decade, with new tools being introduced. Painting contractors have access to this new equipment, such as specialist Elevated Work Platforms and scaffolding, due to their existing relationships with painting suppliers and manufacturing companies, which ensures that your building is receiving the best possible treatment.
4. Flexible approach
Exterior commercial painting is not a 9 to 5 job. The work schedule has to be planned in accordance with the needs of the business. Therefore, working at odd hours, including nights and weekends, is a standard expectation adopted by commercial contractors, so they can work around your schedule.
By choosing to engage a commercial painting contractor, you can feel confident that the work will be completed on time, on budget and without any disruption to your facility.
If you're looking for long-term preventative maintenance solution, then it's time to consider a partnership with an established exterior commercial painting team who can provide a custom solution tailored to your needs. Request a free inspection of your property today and we'll evaluate the condition of your building to provide recommendations to improve the life expectancy of your internal and external painting, to save you money in the long-term.
Originally published May 20, 2016 12:18 PM, updated February 04, 2020
Higgins Coatings is Australia's premier commercial painting contractor with over 65 years of experience in providing cost-effective painting and tailored maintenance solutions to a broad range of industries including hospitals, aged care, schools, and strata. If you need quality painting services delivered on time and within budget, contact us today for a consultation.