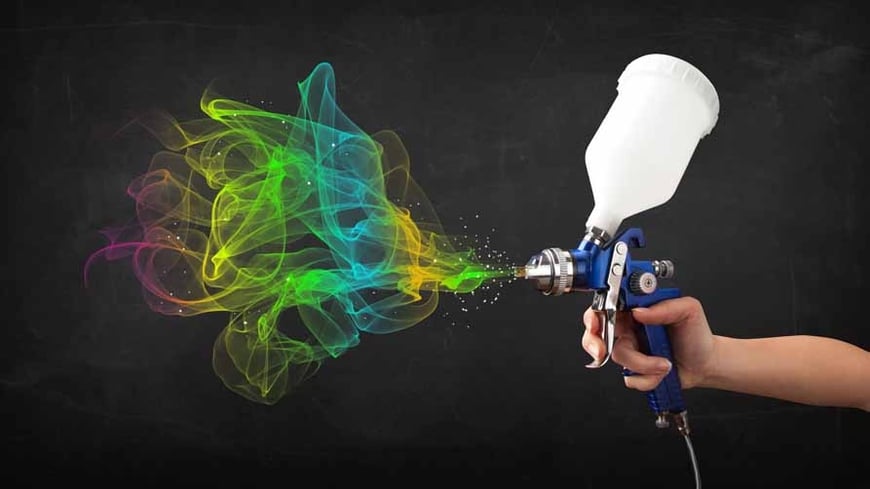 Every now and then you will need to spruce up the buildings in your commercial space, and the easiest way to make them stand out is to work on the exterior. Rather than renovating or doing structural changes – painting is a cost-effective and simple way to give your buildings a new and improved look.
Keep in mind that painting ideas for a commercial building should differ from those of a residential property, as the baby blue on your beach bungalow might not look as great on a large building in the middle of the city.
Here are five painting ideas to keep in mind when you are sprucing up your property:


1. Neutral colours
Commercial buildings, in general, are larger than residential houses and therefore you need to think about the fact that the paint will be a lot more noticeable. Neutral colours are probably a better fit for your property, as they tend to last longer and will be less in your face than something bright.
A neutral palette works for buildings that have logos on them, as they will contrast with a bright logo and help it stand out more. Trims shouldn't be too contrasting with the neutral palette, but you can always make your doors a fun colour that goes with the paint that will provide a quirkier side to the building.


2. Architecture and material
You should always keep the architecture and material of your building in mind when you are coming up with painting ideas for your commercial property. Remember that if you have a building with historical status, your options could be limited by a governing body.
If you have a modern, sleek spot, then a darker paint will give it an appropriate look – however, something Victorian is best suited to brighter colours. Consider your architecture before you choose the paint colour.
The material of your building could also dictate your painting choices when it comes not just to colour, but also to type. For example, a wood exterior requires completely different paint to concrete or brick – get hold of a professional to help you out here.


3. The surroundings
You need to consider your surroundings before choosing your paint, and this can be particularly important if you are in a business park. The owners of the park may have rules and regulations, or you might simply wish to complement the other buildings around you. Also consider the vegetation surrounding you, the size of the plot and whether the driveway or walkway colours will go with your choice.


4. Services that you offer
This one is fairly simple, but quite important: The paint colour you choose should be indicative of the services you offer and the industry that you are in. An ice cream store might be able to paint their walls canary yellow with green, pink and blue polka dots, but it's hardly appropriate for something like a law firm or funeral parlour.


5. Keeping up with trends
You want your building to keep up with popular painting trends, and these are the most popular exterior colours in the country right now:
Soft greys: Set against striking finishings, a soft grey adds a touch of modernity to tradition
Classic and elegant: Grey and whites are popular for older, historical buildings and project a rich heritage feeling
Outback colours: Striking reds and warm desert hues reflect the radiant Australian landscape with a rustic colour palette
Summer home: Colours like shale grey, rockslide, and moon and stars create a cool, beach like hue for your commercial property
Tropical retreat: Lush, deep greens and timber tones create the illusion of a tropical and warm environment
Repainting the exterior of your commercial property is a great way to maintain it and keep it looking stunning, without breaking the bank. Remember that you should contact a painting maintenance contractor to make sure that the job is done properly.
If you're looking to offer the best strata management services and drive constant improvements in your operations, the Strata Manager's Best Practice Guide to Painted Properties tells you everything to know about managing your painted strata properties for ultimate success.
Higgins Coatings is Australia and New Zealand's premier commercial painting contractor with over 65 years of experience in providing a cost-effective painting service and tailored maintenance solution. As the preferred painting contractor for the Strata Community Association (SCA), we help strata managers plan their painting requirements and execute them with minimal disruption to residents. Contact us for a consultation.