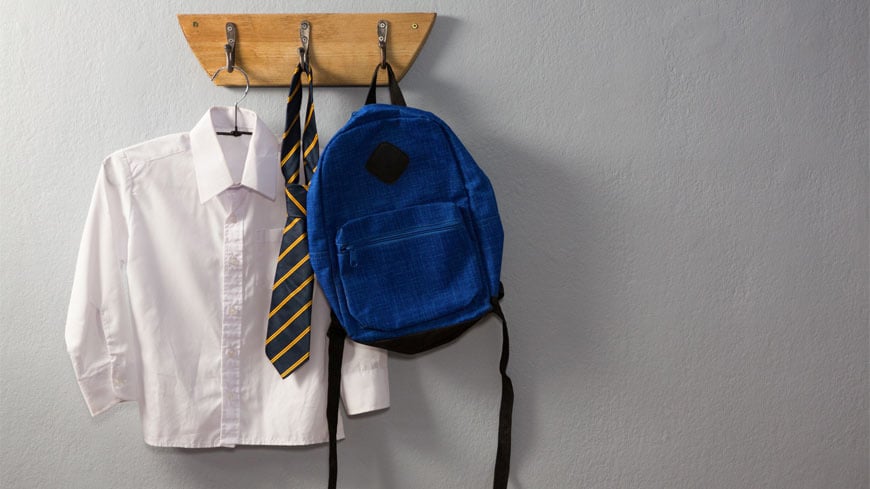 School painting is an investment in more than just building maintenance. It's also a cost-effective way to keep your buildings looking their best in order to attract top-performing staff and students, and impress parents.
However, when it comes to painting your school buildings, there are a few all-too-common mistakes that can end up costing you thousands. We want to help you avoid these everyday mistakes, which is why we've gathered the top four together in this post, along with how to sidestep them altogether.
1. Not considering optimal paints for students learning
Repainting using the same old and boring colour palette might seem like the easiest option, but in doing so you miss out on an opportunity to harness the psychology of colour for greater learning outcomes.
Colour selection is exceptionally important in school painting as you seek to make education a positive experience, with spaces that promote learning and knowledge retention.
When it comes to educational environments, in general, students and staff respond well to calming spaces using tonal whites, neutral greys and soft, muted colour tones. However, brighter colours can be used to promote creativity and signal differentiation between learning spaces. Find out more about how paint colour affects learning in this post.
2. Choosing cheap paint
As the school business manager, it's your job to get bang for your buck, but it's also important to remember that cheap paint is no bargain. The difference in quality between cheap paint and premium paints is probably more vast than you realise.
Cheap paint often results in chalky, faded surfaces, walls that can't be cleaned down, and having to repaint much sooner than if a premium paint had been used.
It's not only in the longer term that choosing cheap paint will cost you more, but poor-quality paint will also usually take more coats and not apply as well, meaning more volume is needed to complete the job in the first place.
3. Not preparing for painting correctly
As with many jobs around your school, preparation is key when it comes to completing a good paint job. While washing, caulking, patching, sanding and other prep work are time-consuming, there is no substitute if you want your school looking its best.
Ensure you work with a contractor who doesn't skimp on prep-work to ensure your school's paintwork looks good, lasts well and continues to provide value for years to come.
4. Poor maintenance of existing facilities
While it may seem like the job is done once the paint is dry, the job has only really begun. Maintenance of the interior and exterior of school buildings post-paint job is crucial to keeping your education property looking fresh for longer. In fact, keeping a newly painted building suitably maintained will extend the life of the painted surface and add extra years in between repainting.
Save your school the cost of regular repainting by setting up routine maintenance with a trusted partner like Higgins. A well-maintained educational facility will not only save you money, but will also consistently make a good impression on current and potential staff, students and parents.

Something else to consider when planning to paint your school is Australia's strict Workplace Health and Safety (WHS) regulations. Download our Workplace Health and Safety Guidelines for Engaging Painting & Maintenance Contractors guide to ensure you are properly prepared.
Higgins Coatings provides Australia's schools with building maintenance plans, commercial painting, and refurbishment services in select areas. We understand that school facilities need to make a good impression on parents, students, and alumni at all times. Our preventative maintenance plans are designed to keep your school or educational facility looking its best while working within your timing, budget, and safety requirements. Higgins has an ISO tri-certification accreditation in safety, quality and the environment. Contact us today to learn more about our school painting maintenance solutions.