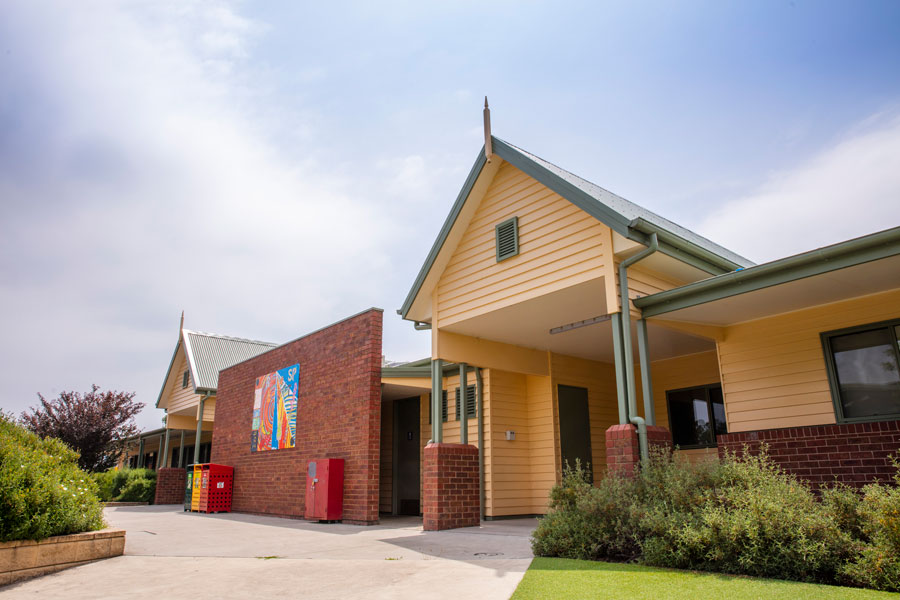 When it comes to school painting, it can seem that cutting corners to cut costs might lead to savings in the school budget. But clever business managers know that quality products and workmanship, as well as preventative maintenance, will ease school budget strains in the long term.
To ensure the longevity of your school's paintwork, there are a few things to keep in mind before, during and after the paint job. Here are some ideas:
Use quality paints on your school's surfaces
Cheaper grades of paint (sometimes known as 'contractor's grade') will often bleed-through after a short period and won't stand up to the normal wear and tear seen in a school. This usually leads to scratching, peeling and scuffing, all of which contribute to a dilapidated look. Spending a little more on higher quality paint will mean less maintenance in the long run.
A lower grade of paint may also require more coats, meaning more paint is being used to achieve the necessary coverage and opacity, costing the school budget more. Not only is excess paint needed, but more coats also means the paint job will take longer as the painting contractor is going over the same surface multiple (unnecessary) times.
High-quality paints generally have a quicker drying time, meaning your painting contractor can finish the job in a shorter amount of time. A quick dry time will save the school money by cutting down on labour costs as well as making sure the school painting is completed within holiday breaks or on weekends.
Limit deep colour issues
While deep, dark, bold or particularly vibrant colours may be the contemporary approach to colour choice right now, this decision can have dire effects on the long term performance of your paintwork.
To cut to the chase, lighter paint colours will always outperform the darker shades even in the same paint product, in the same environment and at the same levels of exposure to wear and tear.
Generally, a darker colour will fade, or even change colour entirely, more quickly when exposed to the elements (e.g. the weather, human touch, cleaning etc.). A deeper hue will also soak in the sun's rays and heat up which can have adverse effects on the underlying material.
Aside from dubious durability, darker paints often require multiple applications to achieve the desired levels of opacity or need an undercoat, all adding dollars to the bottom line.
If possible, choose lighter colours to increase paint life-span and only use deep hues to accent or where protected from the elements.
Deter graffiti at school and clean it up quickly
It's always better to deter students from placing graffiti in the first place, so try to:
Make graffiti hotspots less appealing to vandals
Evaluate your school's hotspots, and think about what steps can be taken to make applying graffiti more difficult.


Encourage pride in the school environment
Students who are proud of their school are less likely to make it look bad. A sense of ownership of the space can help with instilling pride.


Start an urban art project at your school
Urban art, like student-painted murals, can be a positive way to prevent graffiti in schools.
The existence of graffiti tends to promote more graffiti, which is why it is essential to keep spaces well-maintained to inspire students to treat them respectfully. An area that appears neglected will often provoke further abuse.
Keep your school's paintwork looking its best by removing graffiti as soon as possible. It might also be worth applying an anti-graffiti coating to hotspot areas which makes graffiti much easier to remove.
Hire top-notch school painting professionals
A regular painting maintenance plan will keep your school buildings both looking good, as well as providing them with the first barrier of defence against wear and tear. Hiring the right people to do the job will ensure the longevity of your paintwork, reducing costs and mitigating against future damage.
Product knowledge and transparent communication are both signs of a good contractor. Look for a contractor who recommends high-quality paints and prioritises durability over speed. In addition, hire a professional who is educated on all of the different aspects of the painting project. This includes preparation of surfaces to remove, dirt, mould or old flaking paint.
Your painting contractor should also be aware of the best and most appropriate paints to use for different areas, for example, the paint used on a classroom wall should be very different from that on a high-use handrail.
Regular planned maintenance of your school's paintwork is more cost-effective than fixing things on an adhoc basis. By undertaking preventative painting maintenance, you can minimise natural deterioration and eliminate more costly repair of the school's buildings. Planning your maintenance will also mean your costs are spread out over an extended period, not lumped together in one large sum.
Are you interested in finding out more about maintaining your school's paintwork?
We've made it simple for you to keep your school's paint job looking fresher for longer with a handy guide. Download the Maintaining Your Painted Property guide for easy tips on how to care for your paintwork and extend the life of your school buildings.
Higgins Coatings is Australia's premier commercial painting contractor with over 70 years of experience in providing cost-effective painting and tailored maintenance solutions to a broad range of industries including hospitals, aged care, schools, and strata. If you need quality painting services delivered on time and within budget, contact us today for a consultation.