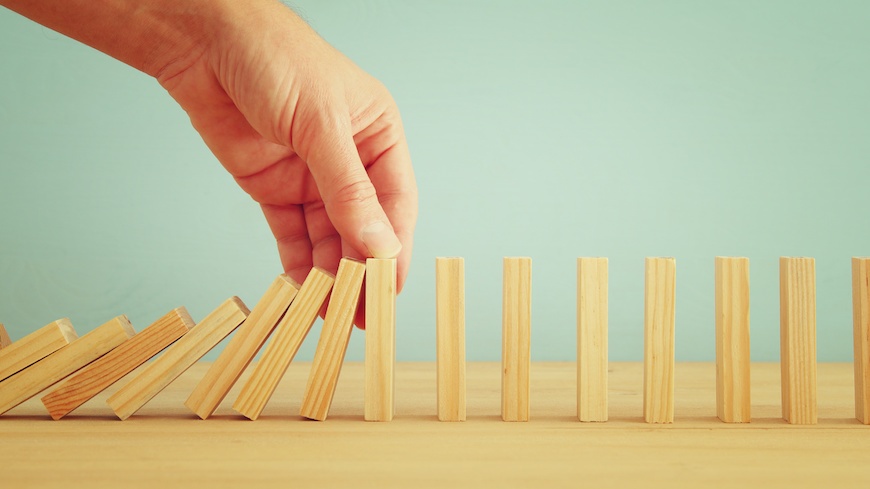 With a large portion of school building maintenance best suited to school holiday periods, it can be difficult to fit everything in. This, coupled with the need to manage risk in terms of incident, injury, and insurance disputes and claims, means managing school building maintenance requires careful planning.
St Paul's College Business Manager, Neville Atkinson, says being reactive about school building maintenance and upgrades can prove costly, risky and problematic for a school.
The three perils of reactive maintenance
1. Blowing the budget
"When a school is reactive about maintenance, it incurs costs that are not budgeted for, which becomes a major concern. From there, you get caught up in the urgent, like some of the little things at the expense of the some of the bigger more strategic things, so your forward planning becomes problematic" he says.
2. Increasing the risk
"The risk is higher around compliance, too. If you look at design and technology, or laboratories, you have to take proactive measures to comply with legislation; if you don't do that then you run the risk of not complying with the law in the first instance. You then have the issue of taking a short-term view, rather than a long-term strategic approach to capital facilities," explains Mr Atkinson.
3. Not compromising safety
Gleeson College's Business Manager, Paul O'Connor agrees, and says it's important for business managers to prioritise preventative maintenance issues with safety in mind.
"When you need to plan maintenance, it's all about the logistics. When we receive an email with a maintenance request, the first thing we do is determine if something is a hazard, or a risk to the students and staff. If it's not, then we'll consider if it's something that can be rectified easily, or if we need more time in terms of planning."
Keeping connected
Paul says having a good relationship with fellow staff is key to staying proactive and having many eyes and ears on the school grounds.
"My grounds and maintenance staff are very good. We generally have a walk-around and observe where we might need to prioritise things in the forthcoming breaks or term breaks, particularly over the Christmas break, because that's the biggest opportunity for us to complete larger tasks.
"I have a really good relationship with the property and maintenance staff because they are at the coalface. I catch up with them often - they jot things down and we assess things together, so they are heavily relied upon. Often the teaching staff are very good and will identify maintenance issues too."
Keep it regular
When it comes to scheduling preventative maintenance throughout the year, there are a few aspects that need to be considered such as whether the area can be controlled or not, and whether it is in a high-traffic area. Paul suggests the trick to managing time also comes down to the relationships you have with the contractors. This includes securing long-term contractors and ongoing maintenance plans for up to five and seven years at a time.
"I would guarantee that we have saved money with the ongoing annual work that we do and certainly with the painting arrangement we have with Higgins. If we went to market every time we had to do work and coordinate it with the time and follow up, I'm certain it would cost us a lot more. If you let things go, the wear and tear becomes a lot more work down the track.
"This way, we don't have to spend hours and hours trying to find someone to coordinate that. We know the relationship with our contractors is excellent and they will look after us with the best price, and help with the preventative works. We know we're well looked after."
When is the best time to make proactive upgrades for your school?
During term time:
Proactive upgrades can be made during the school term with some clever planning scheduled for after-hours and on weekends.
Just some of the jobs that can be done during term include:
Air-conditioning repairs and maintenance
Minor landscaping and pruning
Roof and guttering inspections
Pest control
Some carpet cleaning
Cleaning and maintenance of filters and fans
Testing and tagging of appliances and equipment
Basic repairs
During term breaks:
Larger preventative maintenance projects will be scheduled during holiday breaks, to minimise disruption to staff and students.
Some of these jobs include:
Window cleaning and maintenance
Internal and external painting
Major construction
Internal refurbishments
Electrical works
Taking a preventative approach to your school building maintenance can save you time and money in the long-run, while also showcasing the great condition of your facilities to potential and existing students and staff. Looking for more insights on how to meet the demands of running a highly successful learning facility? Download our free Guide To School Management for Business Managers.
Higgins Coatings provides Australian schools with building maintenance plans, commercial painting, and refurbishment services in select areas. We understand that school facilities need to make a good impression on parents, students, and alumni at all times. Our preventative maintenance plans are designed to keep your school or educational facility looking its best while working within your timing, budget, and safety requirements. Higgins has an ISO tri-certification accreditation in safety, quality and the environment. Contact us today to learn more about our school painting maintenance solutions.