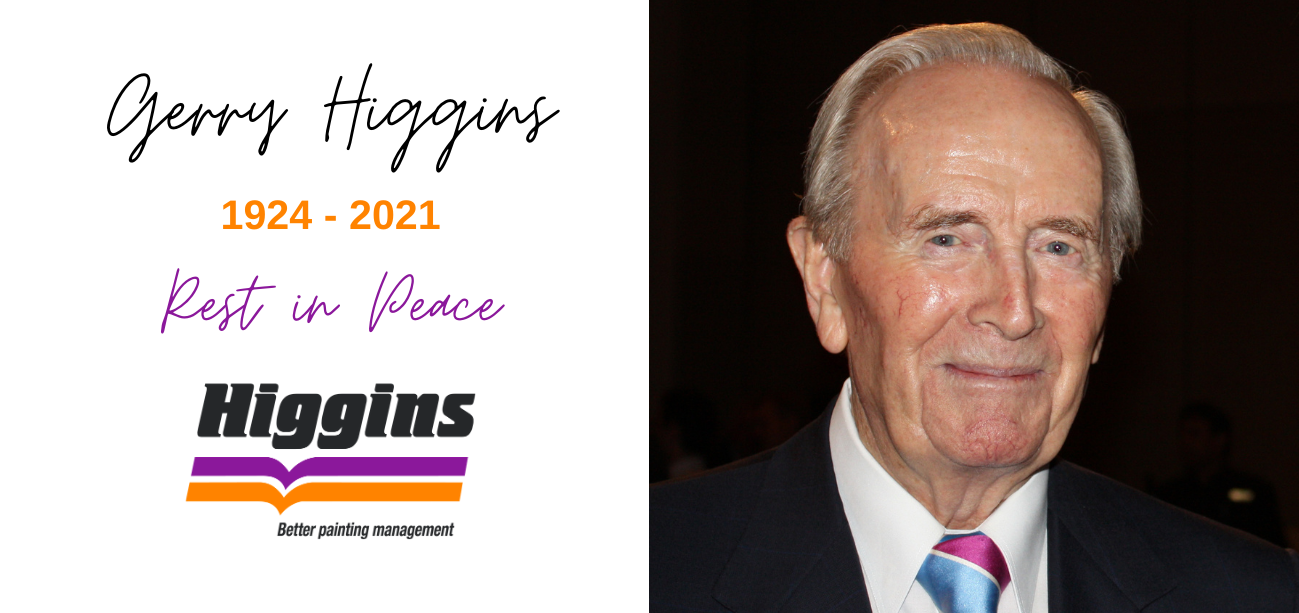 22 July 1924 - 9 February 2021
It is with great sorrow that we announce that Gerry Higgins has passed away peacefully at the age of 96.
Gerry founded Higgins Coatings in 1949 as just a man with a van. It was his passion and unbridled determination which has seen the company grow from a one-man operation to a national company.
The values he built the business with has seen Higgins stay strong for over 70 years; his willingness and attitude to do 'Whatever it Takes' has become ingrained in our company culture and will serve us in steadfast for the next 70 years and beyond.
Gerry's spirit will continue to live on in our business each and every day.
Gerry was an adoring and devoted husband to Peggy, a dearly loved father to John, Susanne, Helen, Peter, Gerard and partners. A much loved grandfather to Marcus, Megan, Christina, Jacquie, Luke, James, Milly, Lucy, Henry, Alexandra, Charlotte and Harry and very proud great grandfather to another 15 great grandchildren.
Vale, Gerry. You will be missed.