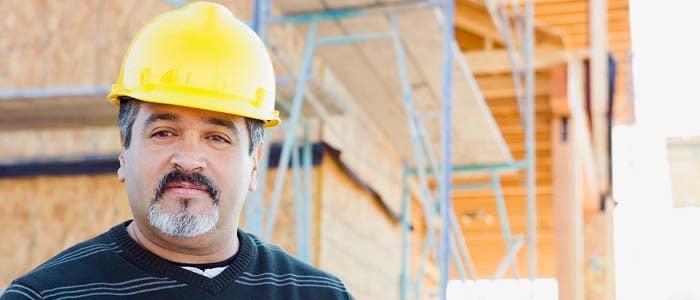 Work health and safety procedures and management systems need to be regularly updated and improved to ensure that they remain both industry-relevant and compliant with international standards.
Managers are often the middle-men expected to implement these procedural changes. How can they go about communicating these changes in ways that will make these changes 'stick'?
Simply telling your staff about health and safety procedure changes will not be enough to get their buy-in
A WorkSafe Victoria publication on Getting Started with Workplace Health and Safety serves as a useful guide to introducing health and safety procedures and policies in the workplace. From this document, we can identify four steps for enlisting your colleagues to assist you with maintaining appropriate workplace health and safety standards.
1. Involve
As the WorkSafe Victoria guide correctly points out, it's important to consult with employees about any policy and procedural changes to be made – they are, after all, the ones who have on-the-job experience and will be carrying out these workplace safety procedures. If they are appropriately involved in safety procedure changes, they can successfully work these measures into the daily running of the business.
Employee consultation "helps promote a positive health and safety culture, and ensures that everyone is given an opportunity to influence health and safety policies and procedures", says a Healthy Working Lives post. At the end of the day, employees' rights need to be well represented, and if safety representatives have been appointed for various work departments or units, it's actually required by law that they be consulted and involved in the process.
2. Delegate
Implementing change across a business is not a one-person job. Once changes have been made to workplace safety procedures, employees who have been put in charge of health and safety within their units then need to be involved in the process to ensure that changes are implemented within their units. They, in turn, need to enlist their colleagues in adopting the new processes.
Appropriate lines of reporting must be established so that employees know who they can directly report to about their health and safety concerns.
3. Train
Training employees on new or amended workplace health and safety procedures and practices is vital for these procedures' uptake. As we have mentioned before, 'See One, Do One, Train One' is a great approach for staff training. Here, a new safety procedure is demonstrated to employees; they are then given opportunity to practice the procedure, after which they are expected to train a colleague on how to follow the procedure.
4. Monitor
Lastly, it's important to commit to regularly monitoring and reviewing the effectiveness of changes made to safety procedures. Systems for evaluation and feedback need to be in place for ongoing quality and safety improvements.
Changes in procedures also need to be communicated to any external building maintenance services or contractors that a business uses – especially if these have a direct impact on where and how contractors can do their work.
Not sure where to start on updating your workplace safety procedures? We've put together a workplace risk assessment that will point you in the right direction. Download it today!
Higgins Coatings is Australia and New Zealand's premier commercial painting contractor with over 65 years of experience in providing cost-effective painting and tailored maintenance solutions to a broad range of industries including hospitals, aged care, schools, and strata. If you need quality painting services delivered on time and within budget, contact us today for a consultation.