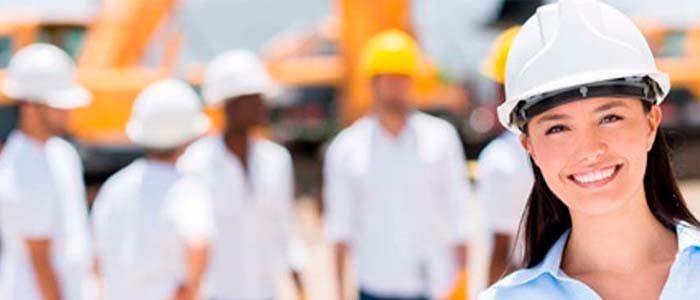 Occupational health and safety is a big deal: We all know that appropriate, work health and safety procedures are necessary to help prevent staff injuries and ill-health related to work environments or activities.
According to The Workplace Depot, regular in-house audits of safety procedures are needed to determine if existing processes and controls are sufficient. External audits are essential for testing the strengths and weaknesses of your workplace safety procedures. External audits also help determine if businesses are compliant with legal duties to their employees.
So, how does one determine the effectiveness of one's workplace safety procedures?
Because size does actually matter, you will first have to establish how sophisticated your safety management systems need to be.
According to the International Organisation for Standardisation ISO 4500 briefing notes, the size of your business, plus the level of risk that each job entails, determines how sophisticated your health and safety management system needs to be.
If your safety procedures are too sophisticated for the number of staff you have and the work you do, we recommend that you simplify them; if your procedures are too simple, then it's probably time to reassess and raise the standard.

Taking stock of all work activities and identifying the risks involved in each will help you develop an effective health and safety management system.
Another ISO recommendation for auditing your work safety procedures is that you take inventory of all of the activities that make up your staff's work portfolios and then determine which occupational health and safety risks are associated with each.
Once you have identified the risks, ISO advises that you then decide on what needs to be done to eliminate them, or which controls you will need to put in place to reduce the potentially negative health and safety effects that they may have on your staff.

Higgins Coatings has developed its own work health and safety policy to prioritise safety procedures at work.
As a maintenance painting and repair company, Higgins Coatings also needs to ensure that our safety procedures are up to standard so that no one gets hurt. Our work health and safety policy outlines how we go about guaranteeing safe and healthy work environments for our employees.
Our policy:
Outlines who exactly the policy applies to;
Names the measurable objectives we have in place to test and continuously improve our health and safety procedures;
Describes our commitment to our occupational health and safety program in full, including how often it is to be reviewed and how this is to be done;
And states our commitment to train our employees so that they will work safely and comply with health and safety regulations.
In short, to ensure that you have all your health and safety boxes ticked, it would be good to develop health and safety procedures that are relevant to your business's size and function. Next, take a fresh look at any risks that are associated with each work activity and then take the necessary steps to reduce or eliminate these. Finally, put these commitments down on paper by developing your own work health and safety policy.
Image Credit: Auctus