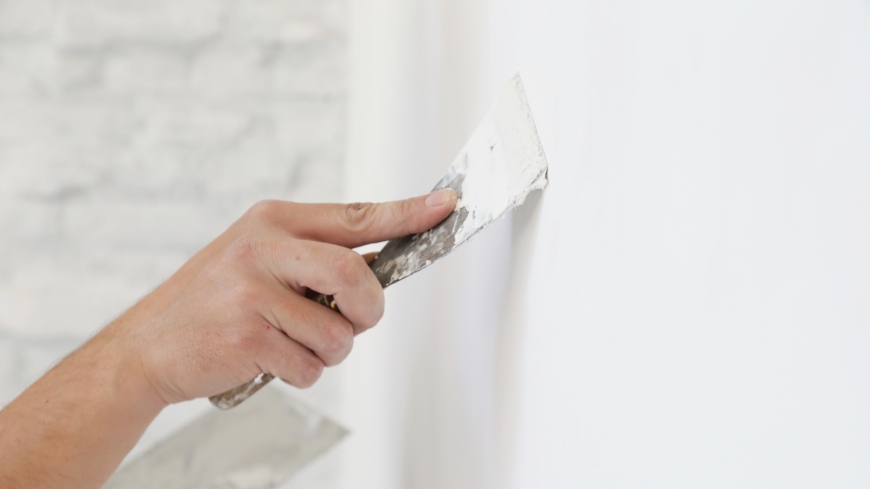 When preparing surfaces for painting in your commercial building, it's essential that the different types of substrates are taken into consideration. Not only do different materials require different preparation and coating systems, but this will impact the cost, duration and success of your project.
"Knowing the type of surface before painting is essential to the long-term performance of the coating," explained Nathan Ruben, the Project Manager for Commercial Repaint at Higgins Coatings Brisbane.
"Using the wrong preparation or coating for a surface can lead to problems where the paint doesn't adhere to the surface correctly or it reacts with the previous coating."
"The most common signs that a mistake has been made are peeling paint, premature fading, bubbling and crazing, where the paint cracks and begins to look like crocodile skin," he said.
These common paint problems can be easily avoided, however, if your painting contractor uses the right preparation and application techniques for each surface being painted.
The most common building surfaces
Recognising the most common types of substrates in your building will help you when planning your project and preparing the surfaces for painting. Not only will you be able to give a more accurate project description to the contractors you're asking for quotes, but you can also take care of simple things, such as cleaning surfaces and filling nail holes, to minimise the time painters need to spend on this.
When it comes to internal surfaces, the most commonly painted by far is gyprock, according to Mr Ruben. You can also expect to find VJ timber boards and timber architraves and door frames.
When it comes to external substrates, there is more variety. "The most common materials we paint include fibre cement (FC) sheets, compressed fibre cement (CFC) sheets, rendered masonry, off-form concrete, weatherboards and timber for doors and trims," said Mr Ruben.
How to prepare surfaces for painting
1. Gyprock
"In the case of new gyprock, you want to ensure that the joins and screws for the frame have been plastered and sanded back until they're smooth. The surface must also be dusted thoroughly before applying a sealer, and then you should sand the walls between applying the finishing coats," explained Mr Ruben.
2. VJ timber boards
"You don't often come across brand new VJ timber boards, but even for existing ones, you want to ensure that the nail holes are filled and the surface is free of any dust before applying a sealer coat."
3. Timber frames and doors
"For brand new timber frames and doors, ensure that the nail holes are prepared and that you've gapped (filled) where appropriate. This could mean filling as many as 100 nail holes with putty, before you can apply your acrylic primer and then your finish coats," said Mr Ruben.
4. FC & CFC sheets
"For a new substrate, you need to make sure that it's been screwed and patched appropriately, as well as that the surface is dust-free before you apply a primer."
"For previously painted FC and CFC sheets, you need to wash the surface and ensure it's free of dirt, debris and mould. You should also check that the existing coating is in a good condition and not breaking down before applying any new paint."
6. Rendered masonry
"For new masonry, ensure that the render has been cured properly and then apply a primer before your finishing coats," said Mr Ruben.
7. Off-form concrete
"If the off-form concrete is new, then you need to make sure that the curing agent has been removed before applying a primer, then your finish coats."
8. Weatherboard
"If it's brand-new or recently replaced weatherboard and the timber is raw, you need to apply an appropriate primer before you can apply the finish coat," said Mr Ruben.
"If it's previously painted weatherboard, which is common in old buildings, it's important to determine if the existing coatings are oil or water-based so that you can choose an appropriate primer. If it's oil-based, this will mean converting it to an acrylic system using an appropriate undercoat, as acrylic is the recommended coating now."
"Whenever you're working with weatherboard that's been previously painted, you should also make sure to check for signs of peeling and crazing before starting work," he added.
What surface is the most expensive to paint?
Due to the different types of coating systems and application requirements, not all surfaces cost the same to paint. According to Mr Ruben, the most expensive surfaces are pre-finished substrates, such as powder-coated steel, steel coatings and steel structural items like high beams.
"These typically require a high performance two-pack painting system involving two resins that react together to create a durable surface. This type of paint can be quite expensive," he said.
By contrast, the cheapest surfaces to paint are usually those that simply require a recoat in an acrylic paint system. This is one of the reasons why it's important to maintain your paintwork after it is applied - preventative maintenance to 'touch up' existing paintwork is much cheaper than fixing major paint problems further down the track that require a complete overhaul of the painting system.
What surface takes the longest to paint?
Finally, the substrate can also affect how long it takes for your project to be completed.
"Anything where there is a lot of detailed brushwork will tend to take longer to paint," said Mr Ruben. "That includes decorative timber substrates, such as glazed timber windows or timber balustrades."
"The quickest surfaces to paint are broad wall areas, such as gyprock or off-form concrete. If you can cover most of the area with a paint roller - or even a spray gun - then you'll save a lot of time."
The most important thing to remember when you prepare your building's surfaces for painting is that there are no short-cuts to high-quality work. The key to ensuring the longevity of any paintwork is correct preparation and an appropriate coating system that matches the substrate.
Painting can be one of the most expensive and challenging commercial property maintenance projects. If you're looking for more tips on how to plan, prepare for and manage a project, download our Facilities Manager's Best Practice Guide to Painting Commercial Buildings.
Higgins Coatings is Australia's premier commercial painting contractor with over 70 years of experience in providing cost-effective painting and tailored maintenance solutions to a broad range of industries including hospitals, aged care, schools, and strata. If you need quality painting services delivered on time and within budget, contact us today for a consultation.