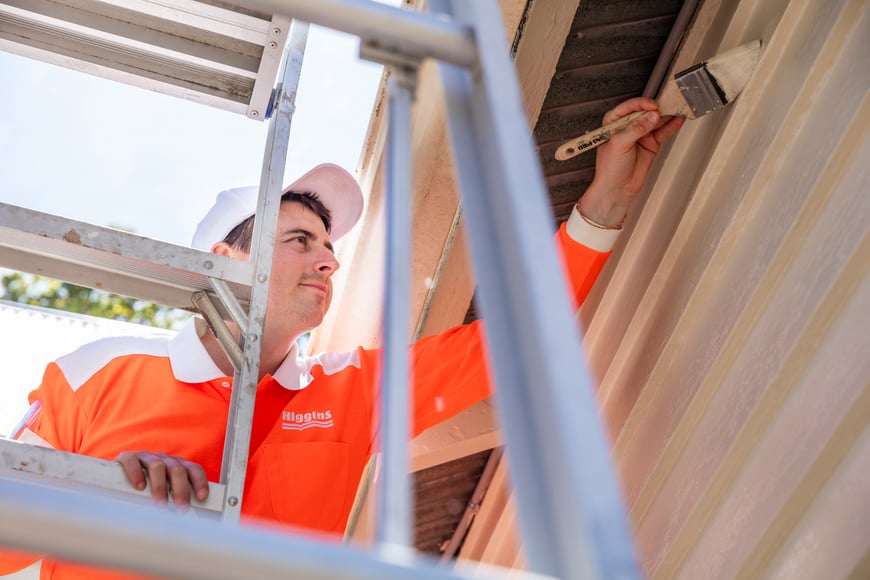 How do you go about choosing the right contractor for your commercial painting needs? Good question! Successful contractor procurement is an art in itself, so you might have some concerns that you'll land the wrong fish entirely. Our advice: don't commit to a painting contractor before doing your homework.
When trolling the web for viable options, or asking your business contacts about their preferred suppliers, we suggest that you use the following contractor management checklist as a guide.
1. Does the provider have national reach?
A contractor with national reach has enough of a track record in the facilities maintenance, and building and construction industries to come with sufficient customer references from across the country for you to make an educated decision.
Using a painting contractor with a branch in your area means that that particular team of experts will be well aware of the variables that are unique to your region. This could have a significant impact on the construction and painting of a new building, or the refurbishment and painting upkeep of an older, existing one.
2. What size and scale of project is the contractor able to take on?
Does the contractor have the needed manpower, equipment and expertise to complete your project to schedule? It might not be such a great idea to sign on a painting company that'll be cutting their teeth on your project's scope and scale.
During the contractor procurement process, be sure to find out what size projects the company has previously completed to confirm that they've the capacity to take on yours. You may also benefit from visiting those other buildings and asking for feedback about the consistency and reliability of the contractor's commercial painting services from their past customers.
3. What painting services does the contractor offer?
Superior painting contractors should offer an extensive range of services, so that you don't have to rely on more than one contractor to get the job done.
For example, at Higgins Coatings our services range from commercial repainting (from sales and estimation, through to finish and follow-up) to national multi-site painting. We can help with commercial refurbishments (to revitalise living and workspaces), building repairs (in conjunction with repainting work), minor electrical repairs and replacements, general plumbing maintenance services and landscaping and playground refurbishments, including sharing techniques for proper drainage and water minimisation on your property.
4. Do they provide a service that their competitors don't?
When involved with contractor procurement for your commercial painting needs, be sure to ask about any niche services that the contractor might supply. If you plan on sticking with a painting contractor with whom you want to build a long term relationship, the more services they offer, the better.
At Higgins, for example, we offer a unique colour and specification consultancy service, including working on steelwork, factories and with industrial plants to help them with any corrosion issues. We apply a range of specialised protective coatings to improve the long-term maintenance of these buildings and to reduce our customers' long-term maintenance costs.
5. Are they compliant with industry-related health and safety standards?
Adequate compliance with industry-specific health and safety regulations and procedures is a big deal in Australia and should be a crucial component of your contractor management checklist. This means that the contractor you select for your commercial painting needs must have its own set of safety regulations in place that meet industry standards.
The International Organisation for Standardisation (ISO) provides international management standards for managing occupational health and safety, work quality and the environmental. If your painting contractor can present you with ISO certification – or proof of certification with another internationally recognised accreditor – then you should be in safe territory when considering them for the job.
If you're looking for long-term preventative maintenance, Higgins will deliver a cost-effective solution tailored to your budget and property. Request a free paint condition assessment to get started today.
Higgins Coatings is Australia's premier commercial painting contractor with over 70 years of experience in providing cost-effective painting and tailored maintenance solutions to a broad range of industries including retirement living, aged care, schools, and strata. If you need quality painting services delivered on time and within budget, contact us today for a consultation.