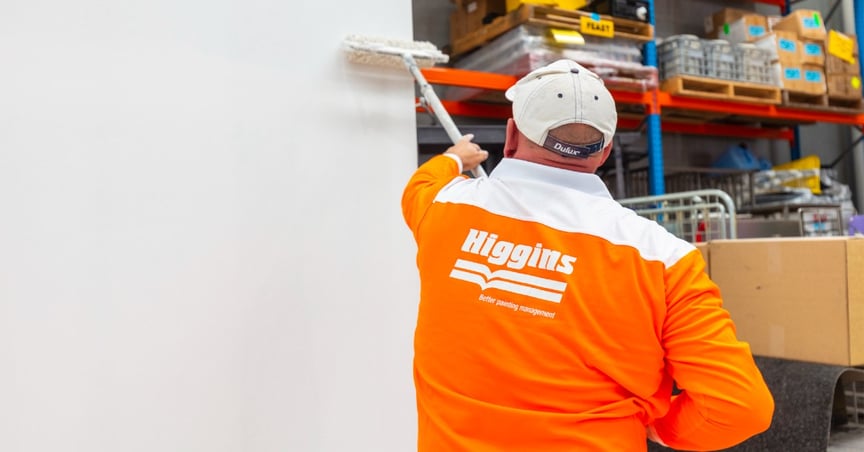 Are you considering a fresh coat of paint for your property? Well, like most trade services, hiring professional painting contractors can be the difference between a well-executed and long-lasting finish, or a patchy job that will need frequent and costly touch-ups. Even though some providers might have an appealing price point, you want to prioritise quality so you're not paying for a poor paint job in the long run.
But equally, you have budgets to consider, and we all know how hard it can be to strike that balance between securing experts on the job and improving your bottom line - all the while trying to reassure stakeholders that it's worth the investment. So to help you, here are some useful tips to help you save money when working with professional painting contractors:
1. Be proactive
The first and smartest thing you can do is call upon your painting contractors before your paintwork is severely damaged. By taking a preventive rather than a reactive approach, you'll likely have a smaller paint job on your hands that won't break the bank with big, costly repairs.
Plus, when your paint starts to decay this means your building materials are exposed to weathering and erosion which can threaten the structural integrity of your property. Not only would this put you in an even pricier and dicier situation, but it also poses a huge risk to tenants or patrons. And you don't want a tarnished reputation or potentially a nasty legal battle.
2. Prepare your surfaces
Prior to your professional painting contractors starting work, it's important that you prepare and clean the surfaces that are going to be painted so your contractors can start on the paintwork right away. This is both to save you money and downtime in the process.
When preparing and cleaning surfaces for painting on your property, you should consider the different types of substrates. This will help you when planning your project and preparing the surfaces for painting. Not only will you be able to give a more accurate project description to your professional painting contractors, but you can also take care of simple things, such as filling nail holes to minimise the time painters spend on this.
3. Ask the right questions
Do your contractors have a good reputation? Do they have ample prior experience? What are their qualifications? Before you make your decision, it's a good idea to ask these critical questions of your contractors. This is because you want people on the job who can deliver the quality of service to the same level as the quality of finish.
On top of this, your chosen professional painting contractors should demonstrate a clear commitment to the environment, safety and high-quality work. This is as important as the technical skills, accreditations or certifications needed to complete the job. Having these critical qualities in a professional painting contractor will give you confidence that you're getting bang for your buck with experienced, compliant professionals on the job who won't cut corners. Plus, superior workmanship will give you an even and precise paint finish, reducing the likelihood of streaks, drips, or uneven coverage, which would otherwise necessitate touch-ups.
Hiring experienced and reputable professional painting contractors leads to better output, decreased need for frequent and expensive repair work, and long-lasting results, all of which contribute to cost savings in the long run and help your property look its best.
Your paintwork is an investment that needs protecting to ensure the ongoing appearance of your building and reduce future expenses. Learn how to keep your paintwork looking fresh for longer with our handy guide to painting maintenance.
Higgins Coatings is Australia's premier commercial painting contractor with nearly 75 years of experience in providing cost-effective painting and tailored maintenance solutions to a broad range of industries including hospitals, aged care, schools, and strata. If you need quality painting services delivered on time and within budget, contact us today for a consultation.