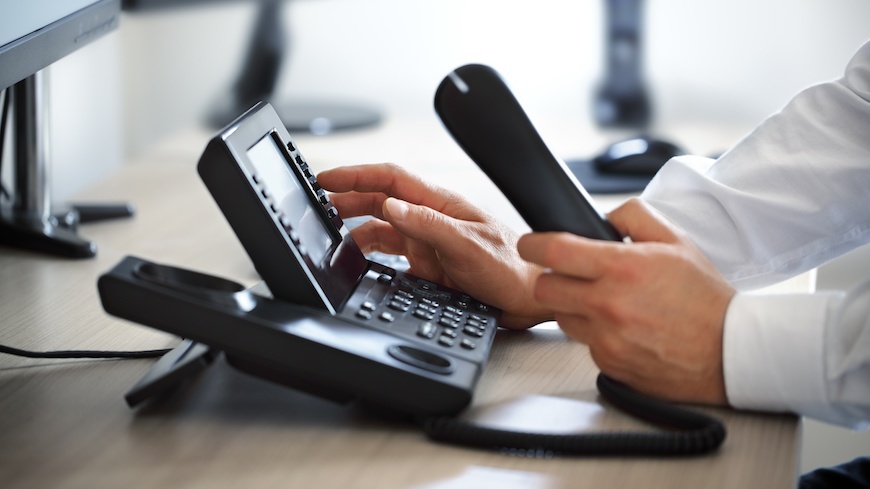 When the time comes to schedule upcoming maintenance projects in your hospital, it can be difficult to select the right external service provider for each job. Not only will they be working alongside your patients and staff, they will also need to have the correct certifications and skills so you don't find yourself correcting a costly mistake, or addressing a potential legal and PR crisis.
Whether it's your first time hiring contractors , or you're looking to refine your existing processes, there are a few key ways you can ensure that all your bases are covered when engaging a provider for your hospital maintenance.
We spoke with Higgins' Branch Manager in South Australia, Brenton Musolino, who shared some key things to consider before selecting a provider to work in a hospital environment, including what contractors need to know about the project to ensure a successful outcome.
1. Communication with your external provider is key
Any issues that arise between a customer and provider can be solved by providing a clear brief and agreeing on outcomes at the start of the service agreement. This open communication makes it easy to navigate issues such as jobs being misquoted, underestimating the time required to complete the work, and running into unforeseen challenges.
Ideally, you will also be prepared to answer questions regarding the specifics of the area that is being serviced, especially time restrictions and safety considerations. An experienced contractor will want to know if the work area will be actively used by patients, or closed off for the duration of the project. Lastly, a detailed quote from your provider will set expectations on both sides, and help you monitor whether the work is being carried out on time and budget.
For best results, you can request a representative from the external provider to attend the hospital so you can personally walk them through the requirements. By bringing the provider on-site, you can ensure the brief has been clearly communicated and the team will have sufficient time to complete the job. For larger projects, companies may assign a project manager to your account to provide dedicated support and a centralised point of contact.
2. Hospital maintenance compliance is a non-negotiable
As a Facilities Manager, you'll understand the hospital's OHS requirements like the back of your hand. An important compliance standard that is legally required under Section 21 of the 2004 Occupational Health and Safety (OHS) Act is that as the employer, you have a duty of care for all contractors carrying out work on your premises.
There are certain requirements and processes that must be communicated with the external providers you hire. Here is a list of helpful inclusions:
An up-to-date document listing all workplace policies, emergency evacuation details and other safety considerations (and ensure that this information is passed onto any subcontractors).
A site checklist outlining the general cleanliness of the work area - such as where to store brushes, paint, ladders, etc.
Documentation listing any specific tools and equipment required. For example, some hospitals require contractors to use fibreglass ladders instead of aluminum, as they do not conduct electricity.
Any specific PPE (Protective Personal Equipment) required for certain areas in the hospital - such as providing hospital gowns or disposable shoe covers.
A list of all stairways, aisles and floors that are to remain free of obstruction.
A list of fire doors, safety rails and fire exits that are accessible 24/7.
Appropriate signage and barricades surrounding the work area.
Instructions about how to handle any hospital equipment that may obstruct the work area - such as monitors, gas bottles, etc.
Access requirements for contractor vehicles and for visitors to access restricted or active workplaces.
A guide to the correct paint for the hospital maintenance - such as antibacterial Dulux SteriGuard, or vinyl paint for easy cleaning and sterilisation
An induction process is a safe way to ensure that visitors are familiar with your hospital's safety processes and requirements. You also have the option to ask the service provider to provide a risk assessment before the work begins - whether it's specifically required in your hospital's processes, or you simply feel that it is necessary to ensure the safe completion of the work.
3. Verifying qualifications and skills is a must-do
A smart way to choose the best team for the job is to ask specific questions about the crew's (or service provider's) qualifications, licenses and background, and ask them to provide evidence when appropriate. You can also request a police clearance (if required by your hospital).
Not only would your business be liable if a contractor working at your hospital was not equipped for the job, but the time to find a replacement can be costly - especially if the hospital maintenance work is being done in an area that is difficult to access (such as the oncology or neonatal wards).
There is often a detailed security application process required for contractors to join larger companies. Reliable external contractor companies will conduct these checks before anyone is added to their network. They will ensure that all staff hold the correct painting and building licenses, elevator platform licenses, and insurances to be compliant with current legislation, so you can proceed with confidence.
By using the above list as a guide, you are well positioned to select the right contractors for your requirements. Over time they will become familiar with your hospital maintenance processes, and the best part? You can minimise disruption for your staff and patients.
For a best practice guide to painting hospitals, download The Hospital Facilities Manager's Best Practice Guide to Painting Hospitals to learn how to execute a commercial painting project with minimal disruption to your premises.
Higgins Coatings, an ISO tri-certified accredited painting contractor, offers painting services for many of Australia's hospital and healthcare facilities. Our team takes safety, quality, and delivering work on time and within budget as seriously as you do. Contact us today for a consultation.