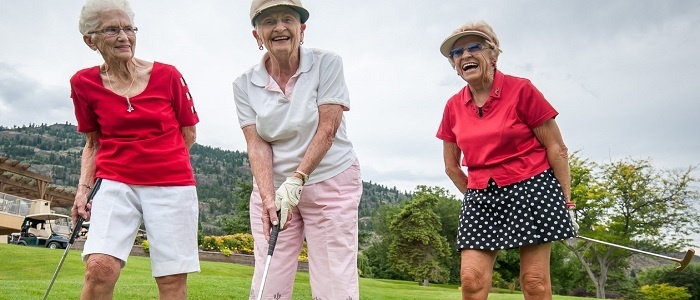 With demand for retirement communities set to skyrocket, your facilities must be geared to meet future needs.
At the end of 2014, the Property Council of Australia's National Overview of the Retirement Village Sector outlined that a mere 5.7% of the Australian population over the age of 65 currently live in retirement villages. While the report does forecast that figure will rise to 7.5% by 2025, the rate at which Australia's population is ageing could mean that the actual number of retirees in villages will be closer to 12% come 2025. Similarly, according to Statistics New Zealand, in 2014 the over-65 population in New Zealand numbered 650 000. By 2041, this number is set to double.
Accompanying this very startling need for more retirement villages, is a need for facilities that cater to the changing requirements of modern retirement communities; enabling them to age in an environment where they have everything they need and where they feel comfortable.
Taking retirement into the future
For retirement village operators, this means upping their game. While future-proofing the actual facility entails handling the maintenance and upkeep of the bricks and mortar, evolving consumer preferences mean that retirement villages of the future must offer a much wider variety of health and aged services.
According to a Mail Online article, those looking for the perfect spot to retire now have the option of testing the place out before deciding if it's where they want to make a permanent home for themselves. Well, that is if they're looking at Letcombe Regis in Oxfordshire, one of five communities run by Richmond Villages. During these sojourns – or "care holidays" as they've been termed – visitors can make use of the the same facilities enjoyed by full-time residents.
In fact, more and more, people looking to slow down are opting for communities that embrace more of a "holiday" feeling – providing a combination of privacy and independence with social activity and care. This means selecting a village with easy access to a little retail therapy and one that allows residents to venture on regular afternoon tea and brunch dates, enjoy happy hour or take exciting day trips. At Letcombe Regis, these perks include everything from access to a library and bowling green to the opportunity to enjoy a meal at a café, a spa treatment or visit to the hair salon. And participating in activities in a community environment makes it simpler for residents to form close relationships with their fellow retirees.
A move to full-service retirement
In line with this trend, modern seniors want to stay in a retirement village that doesn't require them to move around too much as their care needs change. After conducting hours of interviews with current and future customers, one of Australia's largest retirement living and aged care service providers, RSL Care, noted that retirees want to seamlessly transition between care service levels – from independent living facilities to more dedicated support services and, finally, aged care. Seeking an environment that offers a "continuum of care", means that retirement organisations must diversify and work with the right partners to create full service villages.
Future-proofing your offerings, future-proofing your property
Part of future-proofing your retirement village should include future-proofing the retirement village's property. With Higgins, protecting your property investments is made easier with our integrated preventative maintenance plans. Our strategies ensure that all structures, regardless of size, are protected and are designed to provide long-term savings by maximising the life of existing surfaces.
Taking your retirement village into the 22nd century means partnering with the right painting and maintenance project service provider. Download our Future Proofing Guide for more information on how Higgins Coatings can help you future-proof your retirement facility.
Image credit: Wondrlust