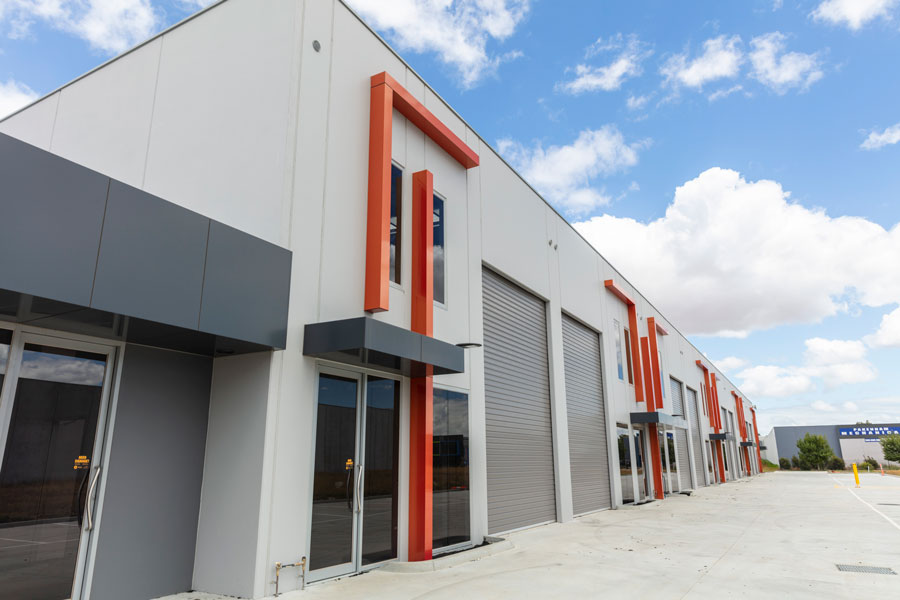 Keeping a commercial building in the best shape requires a support network to help get the jobs done. Commercial facilities managers need to secure the most suitable contractor to achieve the building's goal, whether it be that of proactive maintenance or an entire painting project. But to source and hire a contractor that will actually complete the job well, within budget, and safely, is a tricky task.
This blog will help you to avoid potential disaster and achieve the best outcome for your commercial building.
Red flag number 1: Unreliable BDMs throughout the sales process
In his book Blink, author Malcolm Gladwell explores how our adaptive unconscious is incredibly talented at helping us spot if something isn't right. He explains that as humans we use an innate unconscious indicator, which he calls "thin-slicing", to use limited information from a very narrow period of experience to come to a conclusion. And usually, that conclusion is fairly accurate. Similar to that "it's not quite right gut feeling" we all get. It can happen in any situation. So, from the moment you begin that first sales conversation with a Business Development Manager, you'll start drawing conclusions about whether the entity is trustworthy and able to deliver what it promises. It's a massive red flag if the entity gives you that feeling that something's up. You need this supplier to be reliable and have the answers you need for your questions quickly, so watch out if they're unresponsive and not particularly interested in helping you out, or in truly understanding your job's specific needs and requirements.
Red flag number 2: History of inaccurate quoting
It might be challenging to gauge this one at first. However, if quotes change during your sales period, with no apparent reason, there is an obvious problem. Now sure, quotes need to be amended throughout a project if the scope of the job increases or decreases, but if the contractor is being inconsistent with no clear scope discussion, it's time to look at another painting and maintenance contractor.
Some less experienced contractors find quoting accurately on a job difficult, so this is one of those areas where you can actually judge their experience and confidence for yourself.
To avoid surprise costs or amendments to quotes, some contractors, including Higgins Coatings, offer a painting maintenance agreement . It provides a great way of managing budgets over the longer term, because any works required can be spread over a set period. This helps you to keep your costs-per-year down while getting high-quality work and keeping your building in shape. Plus, it saves having to go to market every year for that risky decision.
Red flag Number 3: No evidence in case studies or from social proof
A great painting and maintenance provider will have social proof that they can handle the job you require - be it the specific nuances like working with a heritage listed building or even just knowing the business can handle the size of your works - it's incredibly important you know that the contractor knows what they're doing. It's time to worry if you cannot find evidence of similar projects either by reading case studies and testimonials on their website, or by asking BDMs to put you in touch with other commercial facilities managers who have hired them for similar works before.
Red flag number 4: No risk plan
Big red flag number four is the contactor having no risk plan or a minimal workplace health and safety plans. Through the commercial property facilities manager grapevine, it's likely you've heard the stories of contractors not wearing enough protection when on site - even when working at height. It's enough to set your workplace health and safety radar to red-alert and bring on an insurance nightmare you'd much rather avoid . No thank you. If the contractor you're vetting isn't showing their safety certificates and plans loud and proud, it's best to find another option. At Higgins Coatings, we recognise our moral and legal responsibility in relation to work health and safety and ensure that all risks are identified, assessed and controlled for all work we conduct. It's imperative for both our valued customers, as well as our teams. We want everyone to work in a healthy and safe environment.
So there you have it, four major red flags you should watch out for when you're hiring a painting and maintenance subcontractor to work on your commercial building. At Higgins Coatings, we're a national company with years of experience working with commercial buildings all over Australia. To speak to a member of our team and organise a quote for your next job, complete this form and we'll get back to you. We promise you'll avoid all of these red flags if you work with us.
Higgins Coatings is Australia's premier commercial painting contractor with over 70 years of experience in providing a cost-effective painting service and tailored maintenance solution. . Contact us for a consultation.