A school that shows pride in its appearance will stand out to prospective parents, employees and students, resulting in more enrolments, and attracting brilliant staff and top-performing students. Smart educational business managers know that by investing in school maintenance, you are really investing in the longevity and success of your school.

The regular maintenance and painting of school buildings is a crucial step in the establishment of a welcoming and safe environment. A well-maintained and aesthetically pleasing school building goes a long way in cultivating a spirit of pride, unity, and positive thinking among students, staff, and faculty alike.
Every school is different, so here at Higgins we develop tailored solutions to perfectly fit your school's requirements, including working within tight timeframes. From heritage building restoration to maintenance painting projects across numerous campus locations, our skills and experience has got your school covered.
In this post, we showcase some of our school painting projects.
Case Study: Peninsula Grammar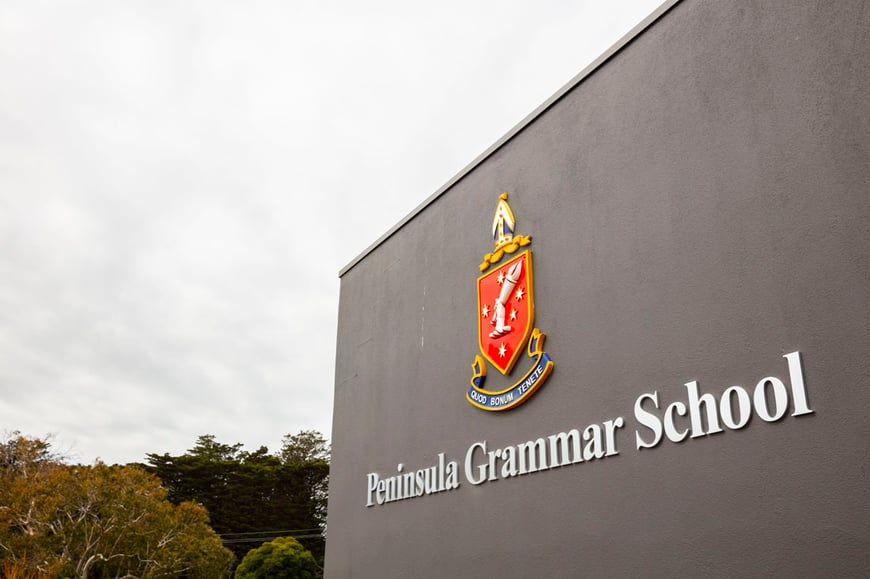 Peninsula Grammar provides premier education to approximately 1,400 students. This large school consists of many unique buildings and facilities, all requiring a unique painting maintenance solution.
A flexible maintenance solution was needed to provide the right amount of maintenance for each building, given the varying age and paint conditions. Another unique challenge was putting a schedule in place that allowed our Higgins team to manage the different project locations effectively.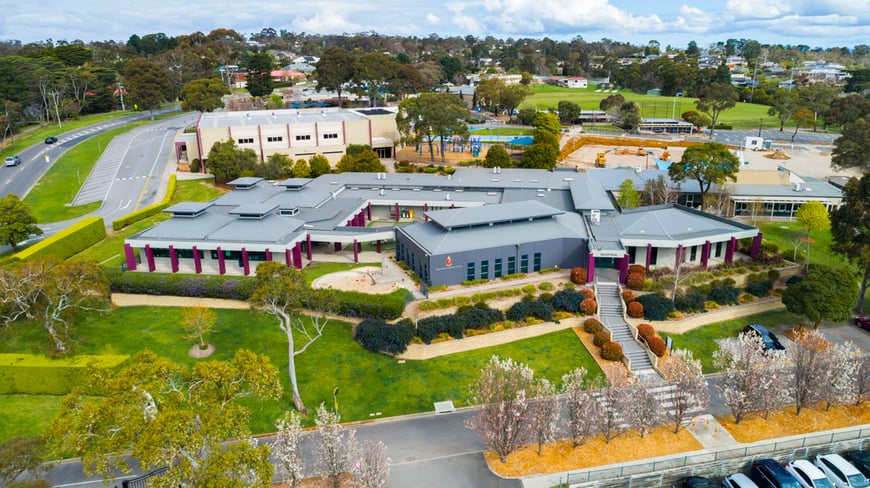 Over the past four years, Higgins have tailored a painting maintenance solution for the school that includes an annual condition assessment. This identifies specific detail of the painting requirements of the schools buildings, whilst providing the school with flexibility to tailor the works completed through the use of discretionary hours across their ELC, Junior and Secondary Campuses.
The Higgins and Peninsula Grammar partnership is one that extends beyond the brush, and includes support of the school's community events, including their annual Golf Day.
You can see the full scope of the school's maintenance works in this case study.
Case study: Xavier College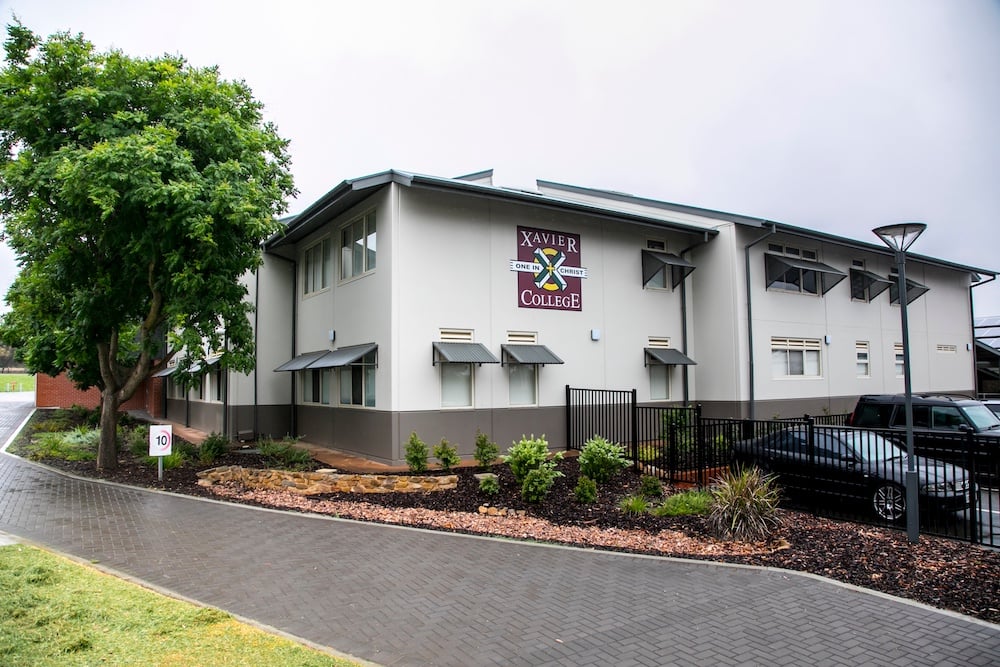 Xavier College is a private Catholic school located north of Adelaide. The school engaged Higgins Coatings for painting maintenance in 2013, and six years on the relationship is still going strong.
In 2016, the school constructed a new student hub. This modern contemporary building made the original building look worn and aged. The request was to make the new section and old section blend together seamlessly.
Our Higgins crew rolled out the school's fresh colour scheme across the old building to match the new student hub. Furthermore, the project also included painting the existing corridors, stairwells and classrooms in the new colour scheme.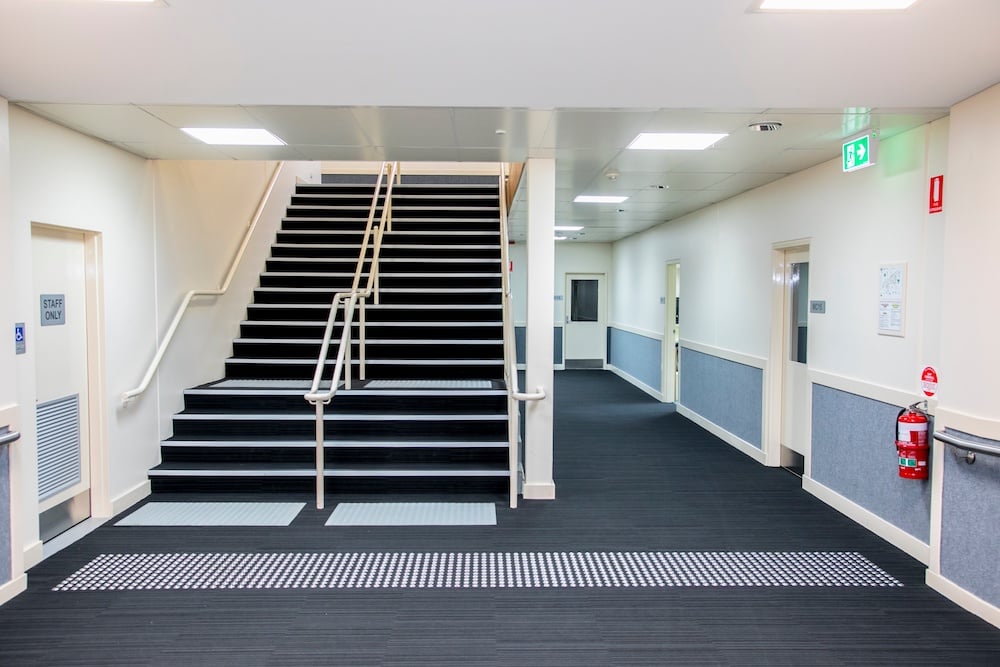 Our team worked jointly with the College's Property Services Team to make sure the project was completed without incident and on time. See the full project details in this post.
If you're searching for a trusted and quality-driven painting contractor for your school property, please request a free paint condition assessment to see how the team at Higgins can help you achieve your goals.
Higgins Coatings provides Australia's schools with building maintenance plans, commercial painting, and refurbishment services in select areas. We understand that school facilities need to make a good impression on parents, students, and alumni at all times. Our preventative maintenance plans are designed to keep your school or educational facility looking its best while working within your timing, budget, and safety requirements. Higgins has an ISO tri-certification accreditation in safety, quality and the environment. Contact us today to learn more about our school painting maintenance solutions.