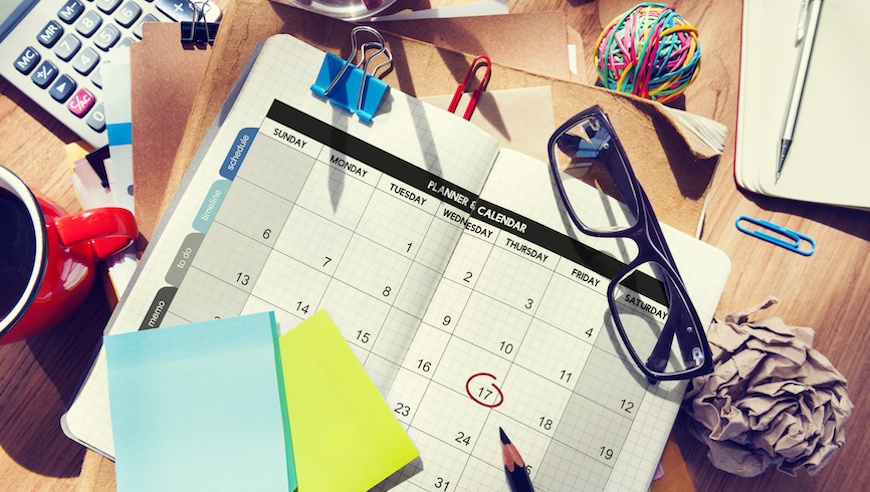 During student holiday breaks, business managers start to gear up so they can get a jump on next term's agenda with some planning. This means coming back for next term feeling relaxed with all things for the school term ahead already in motion.
From paperwork to budgets, there's a lot of preparation that can happen throughout the year to take the sting out of the peak period madness. The quieter times during the year can be ideal for reassessing all existing and expiring contracts the school has in place, and the requirement to upgrade equipment, facilities and internal systems.
We worked with some of our Higgins Coatings business manager customers to develop a handy checklist of key considerations to help you to get ahead with your planning, and avoid any nasty surprises throughout the year.
Insurances
Insurances can be an ongoing and costly overhead for any school and comparing prices and policies can be a time-consuming process. However, there can be some very real savings made for those who are scrupulous enough to do their homework. When you're ready to start putting together your budget for the next year, take the opportunity to compare different pricing and policies to make sure the one you have in place is the best fit. If it's a policy that's been in place for a number of years, it's highly likely a competitor will beat the price, too. So don't be afraid to shop around.
Staff & Students
Each new year will bring with it an influx of new students, families and teachers/staff. The beginning of a new calendar year is a great time to get a headstart on all relevant paperwork and procedures to make sure it's a perfect transition for everyone. It's also a good time to review staff contracts and make sure everything is up to date and all relevant checks have been undertaken.
Repairs & Maintenance
When you're planning your maintenance projects for the year ahead, it's worthwhile to space things out to ensure that you will have time to fit them all in. A building inspection can also be a great risk reduction strategy to ensure the school is in safe working order, or to put together a maintenance plan for the next 12 months. Quiet periods are also an opportune time to plan any handyman repairs, landscaping and painting maintenance and, have it booked in to be completed during the next holiday break.
Budgets
How's the budget for the next year looking? Our customers tell us checking in on your budget regularly to revise your existing figures, or review how things are tracking so far, is critical in the education business manager business. If you're looking for feedback and to anticipate upcoming expenditure, some business managers will also use this time to send out a needs assessment form to stakeholders to compile feedback and fine tune the budget accordingly.
Now's a good time to discover which components of the budget have blown out already (if any!) and identify ways you can avoid them next year. For instance, establishing contracts with reputable suppliers for services such as painting and property maintenance can be the secret to better managing your school's budget. By having a reputable contractor on board to facilitate and regularly adhere to maintenance and building requirements means costs can be evenly spread over the duration of the contract. This allows for measurable maintenance from both a spending and project management perspective. It also allows you to budget with more precision.
Reevaluate Fundraising And Partnerships
Throughout the year you may need to reassess how previous and current partnerships and sponsorships have performed in terms of capital raised and ROI. Getting a jump on fundraising events early can help. With many sponsors and local businesses closing over Christmas and New Year, this can be the perfect time to plan to start new conversations, lock the event dates in their diaries and tee up some potential new sponsors.
Smoke Alarms And Fire Drills
In addition to your ongoing safety compliance checks, a break between the school terms is a great time to do a thorough audit of all fire evacuation plans and ensure that smoke detectors, fire extinguishers and fire hydrants throughout the school still meet legislative requirements. If you have a provider, this could be a great time to bring them into the conversation to revise the paperwork or contracts you have with them and discuss the relationship moving forward. The beginning of a new calendar year is also an opportune time to schedule fire drills and procedures into the diary of any new teachers and staff for the year ahead, so that when the school bell rings on the first day, you have one less thing to worry about.
Are you looking for some additional support to make sure that you've covered all your bases during the next school year? Download our free Guide To School Management, which gives busy school business managers tips and tools to plan and deliver during the school year.
Higgins Coatings provides Australian schools with building maintenance plans, commercial painting, and refurbishment services in select areas. We understand that school facilities need to make a good impression on parents, students, and alumni at all times. Our preventative maintenance plans are designed to keep your school or educational facility looking its best while working within your timing, budget, and safety requirements. Higgins has an ISO tri-certification accreditation in safety, quality and the environment. Contact us today to learn more about our school painting maintenance solutions.