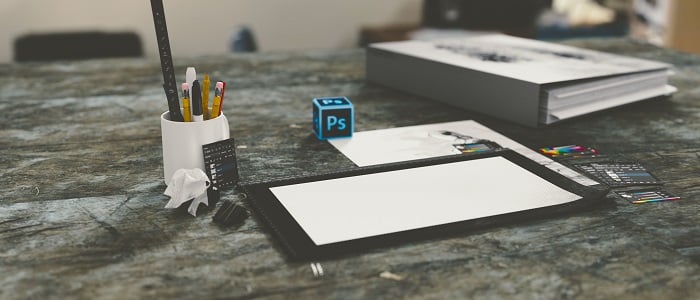 Before you get started on any building maintenance project, your key focus area in the 21st century should be on utilising 'paperless' tools to streamline project workflow. That's right. No more terrifying 'mountains of documents' scenarios.
No more waiting on progress reports from your secretary. No more jammed fax machines or lost dockets.
At Higgins, we know that sticking to deadlines is an all-important crux factor for your reputation in the building maintenance industry. Managing nationwide projects for specific commercial painting maintenance projects should never have to be held up by old, clunky systems of team collaboration. Put the project management control back in your hands by using workflow tools designed specifically for the building maintenance industry.
5 paperless project management tools to streamline your painting maintenance projects
GenieBelt
Watch: GenieBelt product review
According to a review by Capterra, GenieBelt offers a powerful project management solution in the form of collaborative, on-site reporting. Get report-backs on snags and fixes as they happen, communicate instantly with teams and people on specific tasks – all via remote access from wherever you are.
This tool is designed to help you manage your project more efficiently by keeping a bird's-eye view on progress anytime, anywhere. For maintenance projects that are all about the finer details, this software will help you to ensure that nothing slips under the radar.
BuilderTrend
The reviews are raging.There are over 400,000 users taking advantage of the ease and simplicity of the World's #1 rated, award-winning project management tool, Builder Trend. Cloud-based software allows everyone involved to be connected on the same platform, in real-time. This makes it easy to manage a construction or maintenance project with many different parts of the process happening at the same time. Because you can't be on site at all of your projects at once, use BuilderTrend to seamlessly keep track of them all.
Sharenology
Watch: Sharenology product review
From idea to implementation, Sharenology project management software is focused on seamless team collaboration. It aims to provide project managers and team members with an easy-to-use platform that allows them to stay firmly in the communication loop at all stages of specific projects. Reviews say that it's doing a fine job at just that. As a manager, this software will help you to easily keep projects on target and eliminate the difficulty of paper processing for in-depth reports on tasks.
Projectmates
Watch: Projectmates product review
Allow project managers, subcontractors and maintenance team members all to work together anytime, anywhere and on any device. Capterra reviewers feel that Projectmates helps projects to magically start bringing themselves together. With the right instructions, task assignment and feedback from you, you can easily manage your complex nationwide tasks on the go.
e-Builder
Watch: e-Builder product review
e-Builder is construction project management software focused on keeping teams connected. Just as a review by Capterra highlights , managers can integrate financial and task workflow control in one project management tool that will help you save valuable time and money on your project. Take construction management for the digital age seriously with this workflow tool designed to help you stay on top of your management game.
These helpful tools are all designed to take the stress out of project management. If you're finding project management with your commercial painting companies too stressful and overwhelming, perhaps it's time to consider implementing a paperless communication tool to make your life easier. You'll find the benefits astronomical to your workflow.
The time is right then to consider Higgins as your commercial painting company. We specialise in commercial painting maintenance for a broad range of industries across Australia and New Zealand. We have a commitment to quality and excellence and we place an emphasis on seamless project management to keep our customers happy.
Download our guide for more information on choosing a painting maintenance supplier.