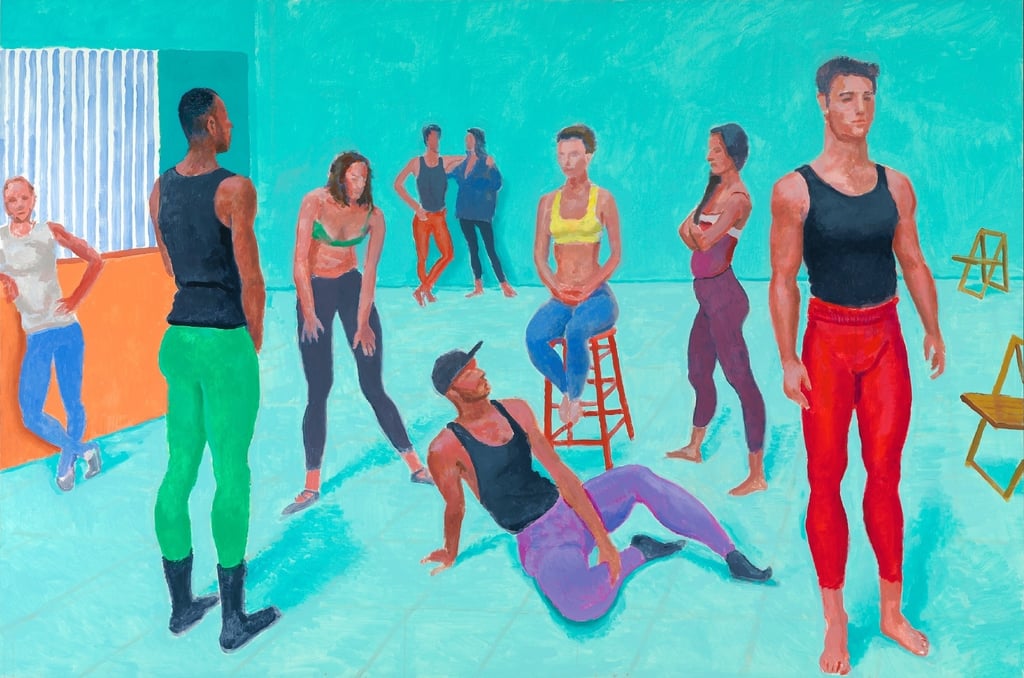 The relationship between Higgins Coatings and the National Gallery of Victoria (NGV) continues for this summer's major exhibition, David Hockney: Current. Higgins is delighted to join a throng of corporate supporters as a major partner of the exhibition, which opens 11 November 2016 and will run through to 13 March 2017.
Arguably Britain's greatest living contemporary artist, David Hockney, 79, works prolifically as a painter, whilst experimenting and mastering new technologies. NGV visitors will have access to more than 1200 works – some new and many never-seen-before in Australia – from the past decade of the artist's career including paintings, digital drawings, photography and video works.
As part of the partnership, Higgins recently completed building and painting works towards the build of the exhibition. This included demolition of the existing Degas: A New Vision exhibit, framing of all the new walls, installing hanging band for specific art works, plastering and painting. The work took 13 days to complete using a team of 15 from Higgins.
This is the fourth summer exhibition that Higgins has been involved with after successful collaborations for Melbourne Now (2014), The Fashion World of Jean Paul Gaultier: From the Sidewalk to the Catwalk (2015) and Andy Warhol | Ai Weiwei (2016).
For more information and tickets: www.ngv.vic.gov.au/exhibition/david-hockney/

Image Caption:
David Hockney
English 1937–
The group XI, 7-11 July 2014
acrylic on canvas
122.0 x 183.0 cm
Collection of the artist © David Hockney Photo Credit: Richard Schmidt