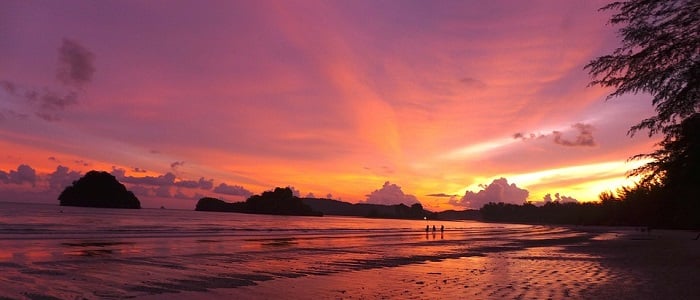 Fancy sipping sangria in the Spanish sunshine? Perhaps you'd be happier taking a stroll on the beach in Nicaragua or on a glittering promenade in Panama.
Maybe devouring a succulent papaya or pineapple in Costa Rica is more your vibe? Or would you prefer a little taste of Malaysian culture?
While this might sound like an advert for idyllic holiday spots, these locations have actually been singled out as some of the best places to retire. According to International Living's Annual Global Retirement Index, the above destinations were ranked in the top 10 for 2016.
The index is based on several months of research and saw countless contributors, editors and correspondents from across the globe seeking out the ideal settings to include in the 2016 list. In order to secure a spot on the index, locations needed to meet the criteria deemed important to those eyeing out retirement. This criteria includes things like living cost, access to healthcare and whether or not the local people speak English. This year, the focus was expanded to also include destinations where retirees can enjoy a healthy lifestyle. International Living also considered how easy it is for people looking to retire abroad to get residence visas.
Forbes has also compiled a list of retirement havens but there's is restricted to the US. The criteria for the Forbes list included factors such as accessibility to health care, house prices, cost of living and the tax climate for retirees. So where should one be looking to retire in the US? Well, you could live out your golden years surrounded by mountains in Apache Junction, Arizona. You might want to enjoy some fresh air and sunshine in Cape Coral, Florida or spend your days going horse riding and taking walks in Lexington, Kentucky.
Follow your passion!
For some, picking the perfect destination to retire is about having enough things to do. Following your passions in retirement could mean pursuing anything from art and volunteering to fine dining, furthering your education or playing golf. Obviously, these things have more to do with overall quality of life and less to do with affordability.
And others opt to pursue their passion after retirement by continuing to work. But not necessarily doing the same work they did in their younger years. According to a USA Today blog, retirees commonly have to come up with creative ways to stay employed. The beauty of these later life transitions is that people who may not have pursued their passions earlier in life can now try out things that they find truly satisfying. And they have less to lose. Older generations looking to work also have a wealth of knowledge about life and the world that their younger counterparts may lack.
Although most of us probably will not be able to check each and every single box required to be be ranked as one of the top places to retire, making minor changes, such as ensuring the upkeep of your facilities can make a huge difference in how retirees perceive your village. Contact Higgins to find out more about our building maintenance services, or for more information on the best places to retire, download our guide to future proofing your retirement village.