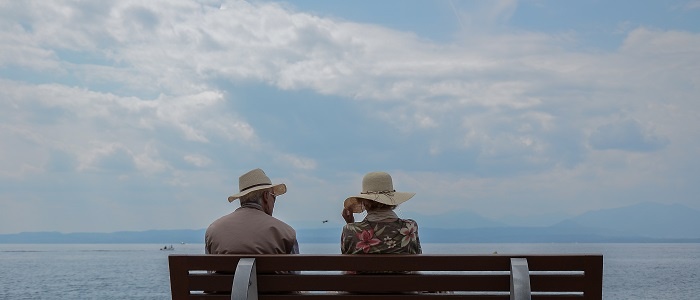 How baby boomers – and the generations to come – choose to retire will very much be determined by their preferred lifestyles and the retirement solutions that are available to them at the time.
While trends for retirement estates seem to be pointing to the more high-end and luxurious retirement lifestyle solutions, the reality is that many soon-to-retire baby boomers may start looking for alternative retirement housing solutions in the years to come.
Home Sharing, Intergenerational Shared Housing, Niche Market Communities and Age in Place solutions are being forecast as a number of prefered trends for future retirees. In this blog, we take a look at each and their implications for your retirement estate's offerings.
Home Sharing
Home Sharing is where elderly citizens sign up to be paired up with hosts who have additional rooms in their home. This is a low-cost housing solution for senior residents who want to maintain a level of independence while still having company and extra security measures at hand. This trend is popular in big cities, for senior citizens who are single and have family members living far away.
Intergenerational Shared Housing
Despite their age and stage, retirees still want to have the opportunity to contribute to society. They can do this by signing up as volunteers at various organisations or doing contract work at their previous workplaces. They could also choose to live in a shared housing community, where we find seniors, parents, children, and youth living in one community housing arrangement. As they rub shoulders with younger generations, retirees have ongoing opportunity to share their knowledge and expertise with them and to lend a hand with daily tasks where needed.
'Niche Market' Communities
'Niche Market' communities (or colonies) are becoming quite popular retirement solutions for the elderly. These retirement estates gather retirees around their cultural or ethnic similarities, or hobbies and interests. For example, some communities have been developed for artists, while others have been established with senior citizens in mind who have a passion for travelling the country in their RVs (or mobile homes).
Age in Place solutions
Ongoing advances in health care make for a healthier aging population. This means that senior citizens are living that much longer and are more eager and able to maintain their independence for longer. Age in Place retirement solutions are a popular option for senior citizens of today because it means that, with some minor renovations to their houses and the help of trained carers, they can grow older in the comfort of their own homes. The attraction here is that they can maintain the lifestyles and connections that they are used to that can often be lost through a move to a retirement village.
Retirement estates of the future
While lifestyle trends may evolve over time, there are certain aspects to running a retirement estate or community that will always require regular attention. The need for preventative maintenance is a good example of a service need that is unlikely to change in the future.
And, while your retirement estates may be more conventional in their offerings, there are ways that your services can be better positioned to appeal to the changing needs of an aging population. For ideas on how to stay relevant and future-proof your retirement village, download our guide.